Connecting PriceLabs to Sibo
When successfully syncing rates to Sibo listings, PriceLabs can update daily rates and minimum stay requirements for dates up to 540 days from today (for more information on extending the pricing calendar for your listings, see our article
here
). It only takes a few minutes to connect your Sibo account to PriceLabs, and we have detailed the steps for connecting your Sibo listings with PriceLabs below.
Before connecting, you will need to contact Sibo technical support at
Michaell@sibotech.io
to let them know you want to connect your Sibo properties with Pricelabs.
Step 1.
To begin, log on to PriceLabs and click the "+Add/Reconnect Listings" button on your dashboard. From the 'PMS / Channel Manager' tab, kindly select 'Sibo' from the drop-down list and make sure that the checkbox "Allow Sibo to add listings to your Pricelabs account" is checked. Click on "Save"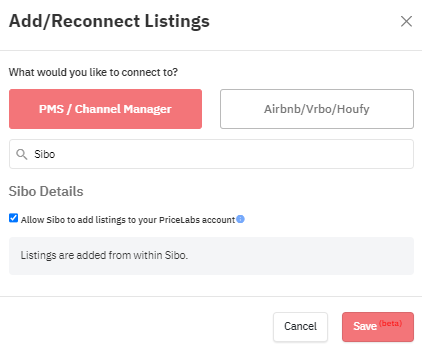 Step 2. When you've heard from Sibo support that your account is ready to be connected to PriceLabs, log into Sibo and go to the Account city configuration page -> Integrations tab and click on "Connect" to Pricelabs; under "Pricing Engine Accounts."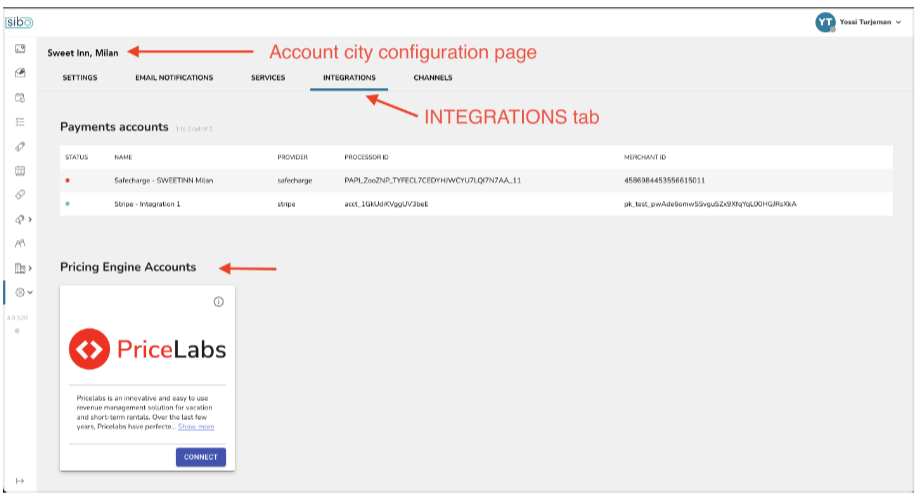 Step 2. "Connect your Pricelabs account" pop-up will appear, click on " Next." In the next window, enter your email associated with Pricelabs and click "Connect."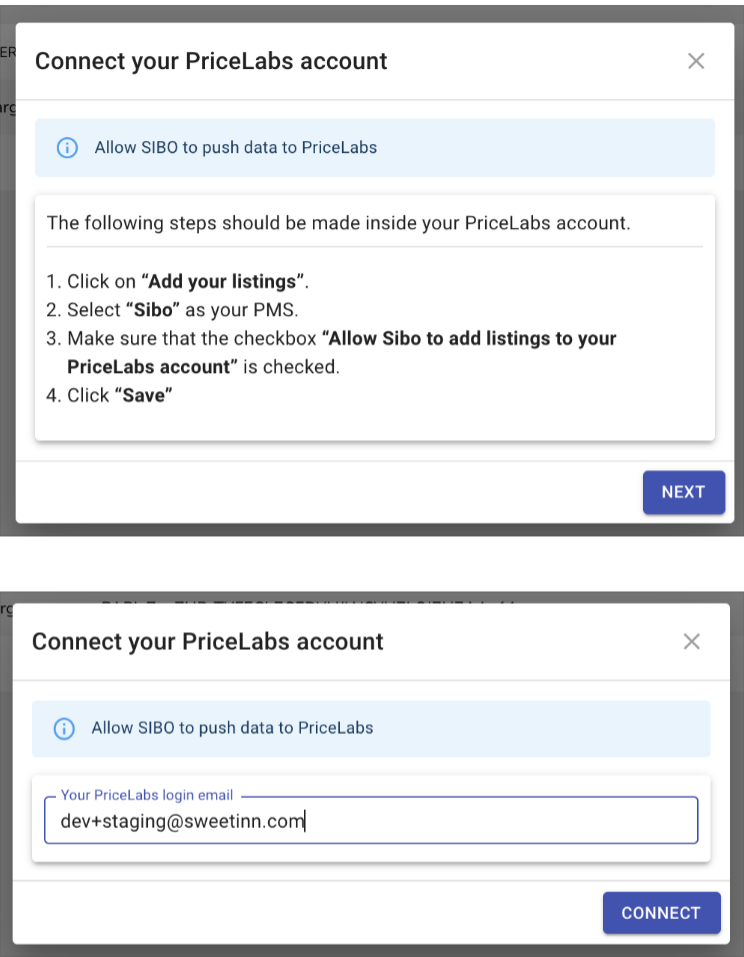 Step 3. After the initial connection is made, select the listings you want to integrate by clicking on " Add to Pricelabs" for each listing, as seen below -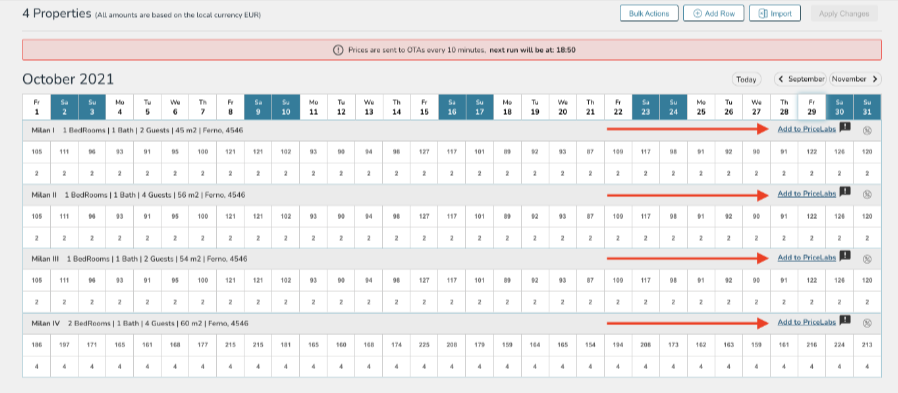 Once you have successfully imported your listings, you can go through our
Getting Started guide
or join one of our live onboarding
training sessions
during office hours to get a good overview of the system and all available customizations. When you're satisfied with the rates on your PriceLabs calendar, you can toggle on the sync switches for your listing(s) and wait for our regular nightly sync; click "Sync Now!" to send prices immediately for individual listings or go to the
Customizations page
to sync your entire account at once.