How to Change the Currency of a Listing
We at PriceLabs don't store the currency of a listing. We get this information from the PMS/Channel/OTA directly while importing the listings.

If you've just changed the currency of the listing in the PMS/channels/OTA, then you need to
Reconnect
your listing using "Add/Reconnect listing" button and you should see the new currency reflect in PriceLabs: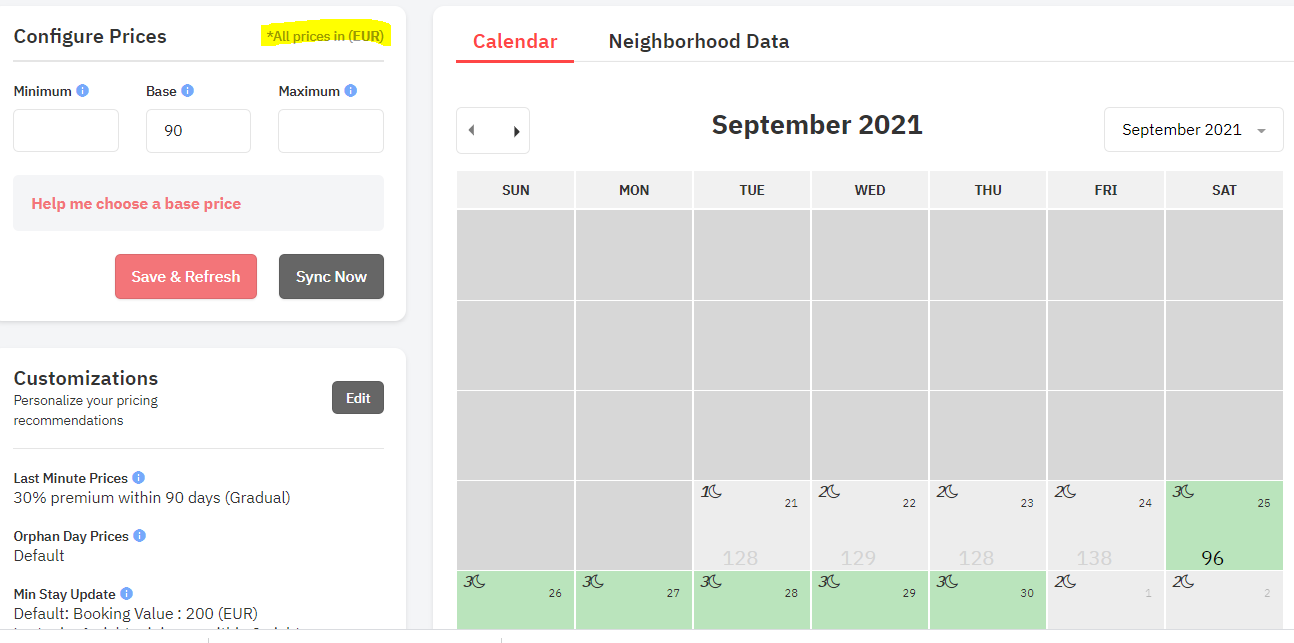 Once the currency is changed, please be sure to remove and re-add any date level fixed price overrides as they might be stored in the old currency. Pushing rates with different currencies will result in a conflict and prices will not sync to your listings as a result.
Related Articles

Listing Neighborhood Data

When pricing any listing, there are always several questions that come up: What is the average price in your area? How are prices compared to comps? How does occupancy compare? How are listings priced in the next months? Are they getting booked? Are ...

Listing Location Settings in PriceLabs

Part of our rate adjustments are based on the hyper-local data we use to track demand for your listing's area, so it is very important to make sure the correct location is set for your listing. If the location for your listing is off by even a few ...

Do I need to have a listing to create an account?

For PriceLabs - Dynamic Pricing your listing needs to be live and bookable. Otherwise, PriceLabs won't be able to fetch the data for your listing and add them to your account. If you have a new listing which is not yet live and you are not confident ...

Mapping Listings Between Channels

When to use mapping? Same listing on two or more different channels/PMSs: If you are using PriceLabs to update prices & minimum stays for a listing on two channels (say Airbnb and VRBO), you would want the two channels to have similar rates for your ...

How to Integrate PriceLabs with Lodgify

About the integration PriceLabs - Lodgify integration, allows users to send daily rates and minimum stay requirements to from PriceLabs to Lodgify! These updates are are sent for up to 540 days from today (for more on extending your pricing calendar ...