How to Integrate PriceLabs with OwnerRez
When actively syncing with OwnerRez, PriceLabs can send rates and minimum stay requirements for 540 days
from today (see our article
here
on extending your pricing calendar).

Before connecting OwnerRez to PriceLabs, please make sure all of your listings have initial rates and a location set in OwnerRez. If you haven't configured any rates in OwnerRez yet, go to Settings > Seasonal Rates and add a nightly rate for the property, set for "All Seasons." Latitude and longitude are entered in the Location tab for each property in OwnerRez.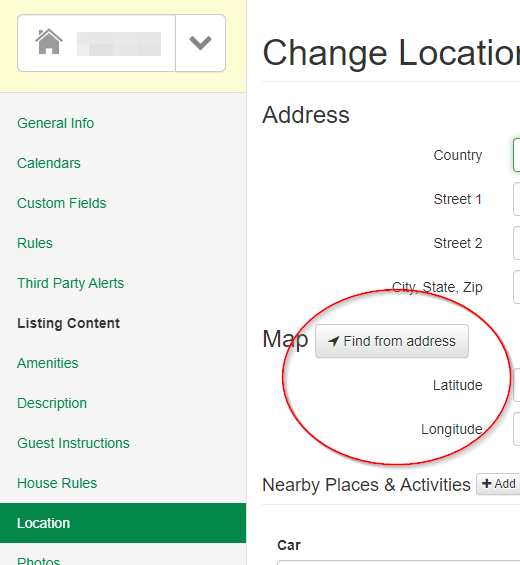 Connecting Pricelabs to Ownerrez


Listings under 1 account in Ownerrez cannot be split into multiple PriceLabs accounts
Step 1. Once initial rates and a location are set for each property, you're ready to connect PriceLabs to Ownerrez!

To do that, log on to PriceLabs and click the "+ Add/Reconnect Listings" button, select Ownerrez from the drop-down list, then click the connect button.
Step 2. Upon clicking, you'll be taken to Ownerrez to verify that you want to connect your account to PriceLabs. Click to authorize the connection on Ownerrez, and your listings will be imported into PriceLabs.

Once that is done, you will see your OwnerRez listings on your PriceLabs dashboard!
Check out our
Getting Started Guide
for some basics, or join one of our
Live Training Sessions
to learn about all available customizations. When you're ready to start syncing prices, you can toggle sync for your listings and wait for our automatic nightly updates, or press the Sync Now! button to sync prices immediately.
If you want to check data in OwnerRez, open Settings > Spot Rates and filter the list to the property you just synced. That will show you all prices sent from PriceLabs.

Note that spot rates don't currently show on rate table widgets or the property overview page -- those show seasonal rates only.
Open Tools > Rate Tester (to run a test quote) or Tools > Rate Checker (to check nightly rates for a longer period) and run some test quotes to see the new rates.

Length of Stay Pricing
You can set some discounts based on the length of stay for any booking in OwnerRez Platform. More Information
here
.
Go to

Settings > Discounts

and create one in OwnerRez.

Set it to a Discount Type, applied Automatically and enter the description

Under Discount, set it to a

Percent of rent

amount type and set the percent discount

Under Criteria in the Booking Fields section, add your requirement - E.g. Number of Nights is Greater Than or Equal To 7.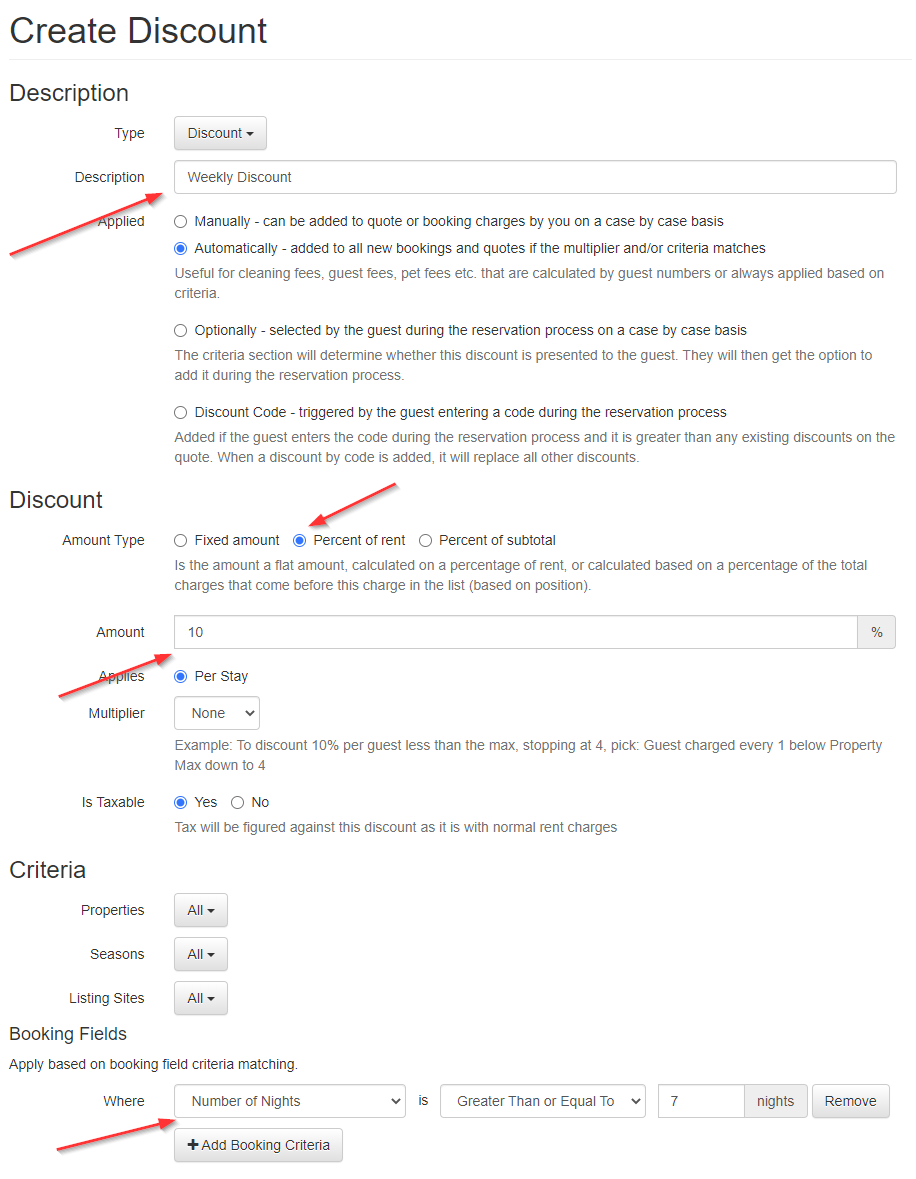 Notes:

1. It is highly recommended to use only 1 OwnerRez account for 1 PriceLabs account to prevent any integration issues.

Related Articles

Getting Started with PriceLabs - A Comprehensive Guide

Welcome to PriceLabs! This article has a step by step guide on understanding PriceLabs, our products, setting up your account and understanding pricing. Every step has links to articles which explain the concept/step in detail. These articles cover ...

How to Integrate Pricelabs with Escapia

When actively syncing with Escapia, PriceLabs will send daily rates and minimum stay requirements, along with check-in / check-out restrictions to Escapia listings for 540 days from today. This easy integration allows Escapia users to import their ...

How to Integrate PriceLabs with Smoobu

Connecting PriceLabs to Smoobu When actively syncing with Smoobu, PriceLabs will send rates and minimum stay requirements to Smoobu listings for up to 540 days from today (see our article here on extending your pricing calendar). How to connect to ...

How to Integrate PriceLabs with Vesta

When successfully syncing rates to Vesta listings, PriceLabs can update daily rates. It only takes a few minutes to connect your Vesta account to PriceLabs, we have detailed the steps for connecting your Vesta listings with PriceLabs below: Importing ...

How to Integrate PriceLabs with SabeeApp

When successfully syncing, PriceLabs can send dynamic rates and extra guest fees to SabeeApp listings for up to 720 days from today. Before importing your SabeeApp listings in PriceLabs, please note the below: Please reach out to SabeeApp for getting ...