About Integration

If you are using a Property Management System (PMS) that uses PriceLabs Dynamic Pricing API to send prices, then integrating with PriceLabs is super easy.

You are not required to enter any credentials during the integration process, as the listings are added by the PMS directly.

(You can check if your PMS uses PriceLabs dynamic pricing
here
, before proceeding with the steps below)
The detailed steps are mentioned below!
Step 1: Log into your PriceLabs account and click on Add/Reconnect listings.


Step 2: Select your PMS from the drop-down menu. Select the checkbox to allow, and then click on save.


If your PMS is not visible in the dropdown, please reach out to
support@pricelabs.co
, we will enable the PMS for you.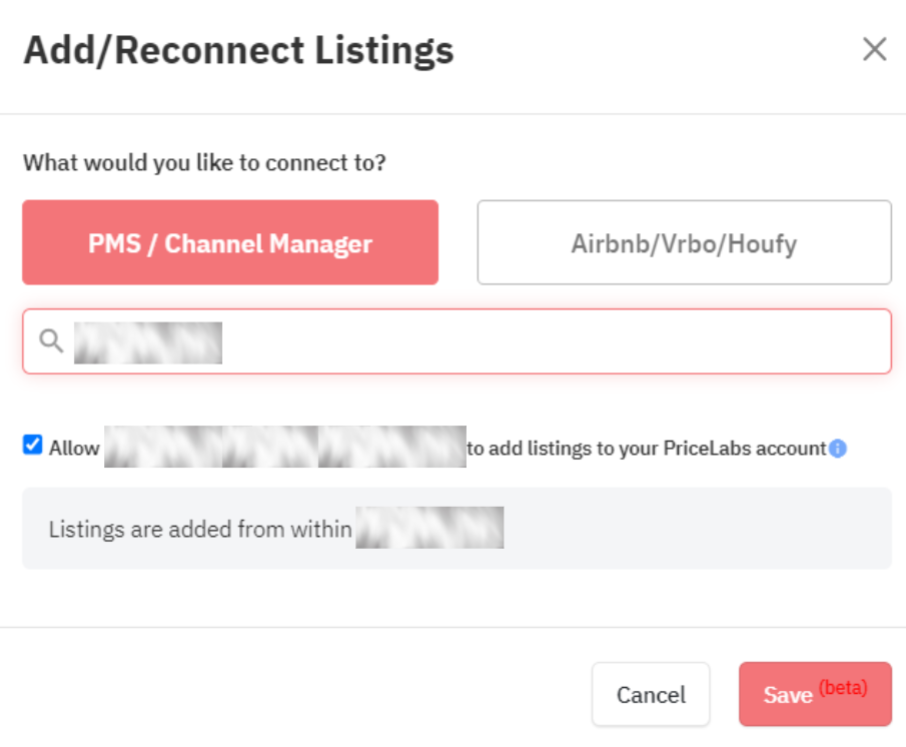 After these steps, the PMS will be able to add listings to your account.
If you use any of the below PMSs, you can follow the steps mentioned above to integrate with PriceLabs: