When successfully syncing,
PriceLabs
will send rates and minimum stay requirements for single and multi-unit Zeevou listings for one year from today (see our article
here
on extending your pricing calendar beyond one year).
Before connecting PriceLabs to Zeevou, please make sure each listing has complete location information entered in Zeevou. You can check and update each listing's location information by editing the property details in Zeevou.

Connecting PriceLabs to Zeevou


Note: Listings under 1 Zeevou account cannot be split into multiple PriceLabs accounts.
Step 1:
When each property has the correct location information entered, head over to PriceLabs and click on the "Add your listings" button and select Zeevou from the dropdown.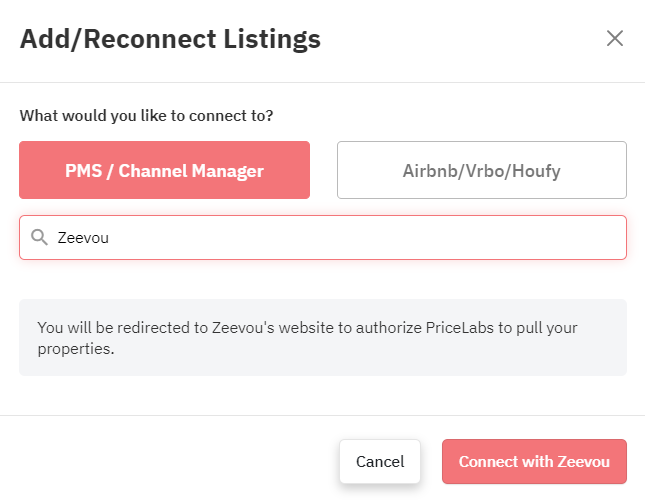 Step 2: Click "Connect" and you'll be redirected to Zeevou to grant PriceLabs access to your account. Once access is granted, your Zeevou listings will appear on your PriceLabs dashboard!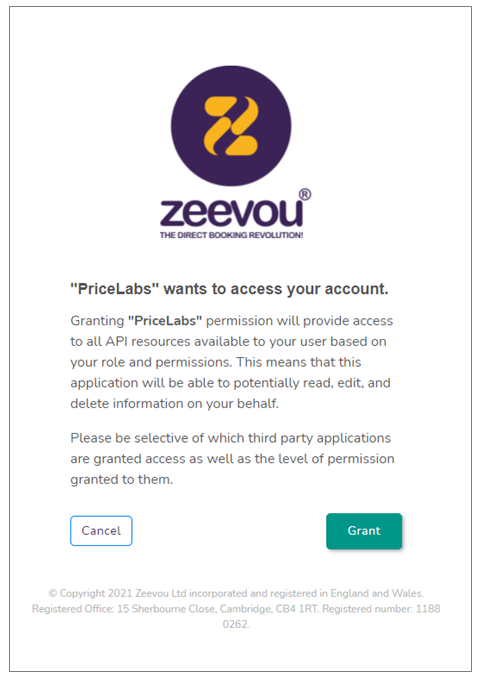 Step 3: When a sync happens from PriceLabs to Zeevou, PriceLabs will update rates for all rate types assigned to each listing. If your listing uses multiple rate types on Zeevou, you can set adjustments to each rate type by clicking the "Edit Rate Plans" link to the right of your PriceLabs calendar. If you do not see that link, please click the "Save & Refresh" button.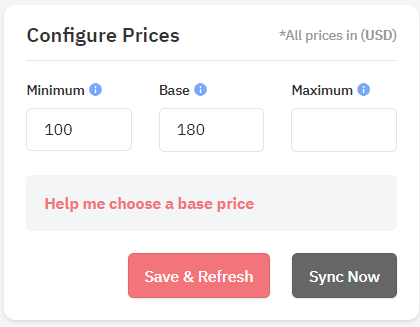 That's it! Check out our
getting started guide
or join one of our
live onboarding
training sessions
during office hours
to see an overview of our customizations and you can start dynamically pricing your Zeevou listings.
After that, you can toggle on the sync switches for your listings and wait for our automatic sync to happen overnight, or click the "Sync now!" button to update rates immediately.
Once you have your customizations, rate plan adjustments, and base price set, and after a sync has happened, you can navigate back to Zeevou and see your PriceLabs rates and min-stays on the Zeevou Rates and Availability Calendar.