Tags in PriceLabs can be anything you please; listing addresses, unit numbers, locations, number of bedrooms, you name it!

If your PMS has a nickname field, you'll see the option to include listing nicknames when importing, and the nickname will automatically appear in the tags field.
To create tags, just follow the steps below:

Navigate to Dynamic Pricing >

Manage Listings



Look for the listing you want to apply a tag to and click the "+" button from under the Tags column


To create and apply the same tags to multiple listings, just follow the steps below:

From the

Manage Listings

page tick the checkboxes of the listings you want to manage

Click "Add Tag" and enter your preferred tag

Once done, click "Apply Tags"

To remove a tag from a listing, just follow the steps below:

From the

Manage Listings

page, look for the listing and tag you want to remove

Click the "x" button on the tag



Note: Removing tags can only be done per listing and not in bulk.
Aside from using tags to quickly identify or group listings, it can also be used to sort listings in your preferred order:

From the

Manage Listings

page, add the a tag to the listings you want to sort in ascending or descending order (e.g. 1, 2, 3 or A, B, C)


From the

Pricing Dashboard

, just click on the Tags column title to view the listings in either ascending (upward arrow) or descending (downward arrow) order

Another method in managing tags in bulk is to download the CSV file of your listings then make the changes through a spreadsheet and uploading the file again.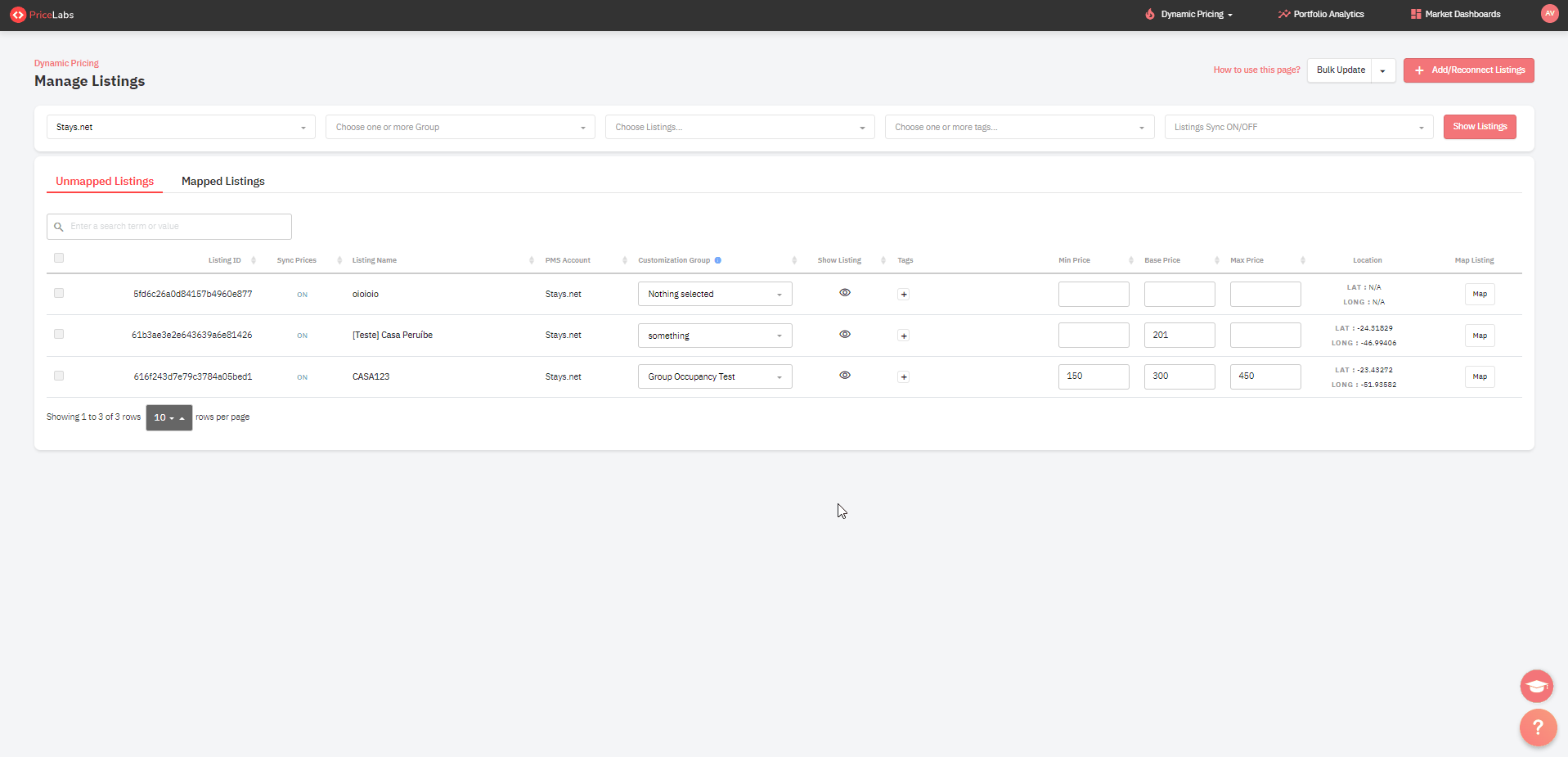 1. When you need to re-arrange or restructure current listings, tags are handy.

Since moving listings directly to the top or bottom of another listing is not feasible, you can use tags to order listings as per your preferences.

2. Keep track that in Tags, the letter comes after the number in the hierarchy.

You can combine them (0-999, Aa - Zz), but the one with the lowest number shows up first.

For instance:

Listing A : tags: home1 home2, home3

Listing B: tags
: 1home, 2home, 3home