PriceLabs can send rates and minimum night requirements for one year to Talkguest, rate calendars for this system can not be extended. Talkguest users can follow these simple steps to import their listings into their PriceLabs account. Before importing your Talkguest listings into PriceLabs, please make sure there is a complete address in place for each property in Talkguest. You can find instructions on how to edit your property's location in Talkguest below.

How to connect PriceLabs to Talkguest

Step 1. Log in to Talkguest and go to Settings --> Dynamic Pricing to activate the connection to PriceLabs


Step 2. Enable the PriceLabs integration and select which listings will be using PriceLabs rates. You can select specific listings using the search bar, or add them all at once by selecting "Yes" under "Access to all rentals"


Step 3. Find and copy your API key


Step 4. Head over to PriceLabs and click the "Add/Reconnect Listings" button on your dashboard, select Talkguest from the drop down, paste your API key in the space provided, and click "Connect"




Voila! You will now see your Talkguest listings on your PriceLabs dashboard. Check out our
Getting Started guide
or join one of our
live onboarding
training sessions
during office hours
to get a good overview of the system and all of the available customizations. When you're ready, you can toggle sync on for your listings and click the Sync Now! button to push rates immediately or wait for our regular nightly sync.
Once a successful sync happens you will see your PriceLabs rates and minimum stay requirements on your Talkguest rates calendar.

Adding or changing an address for your property in Talkguest


Please note that after the following steps have been taken to add or update a property's location, you must click the "Add/Reconnect Listings" button on your PriceLabs dashboard to import the new location information.

To add or change an address for a property in Talkguest, click to go to the Settings page from the main menu in Talkguest, once there click "Property and Rentals" to edit the individual property settings.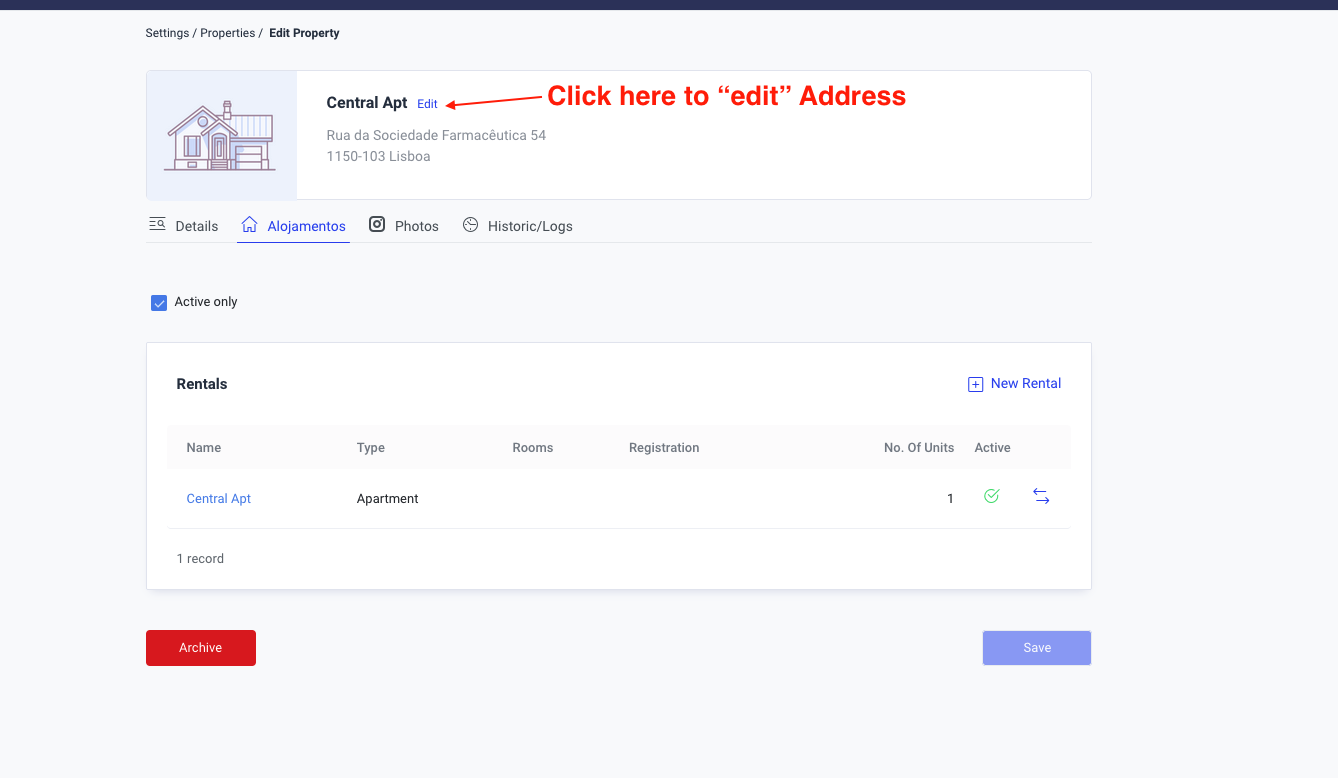 Add or edit the property address in the box that pops up, and then click save to apply the change.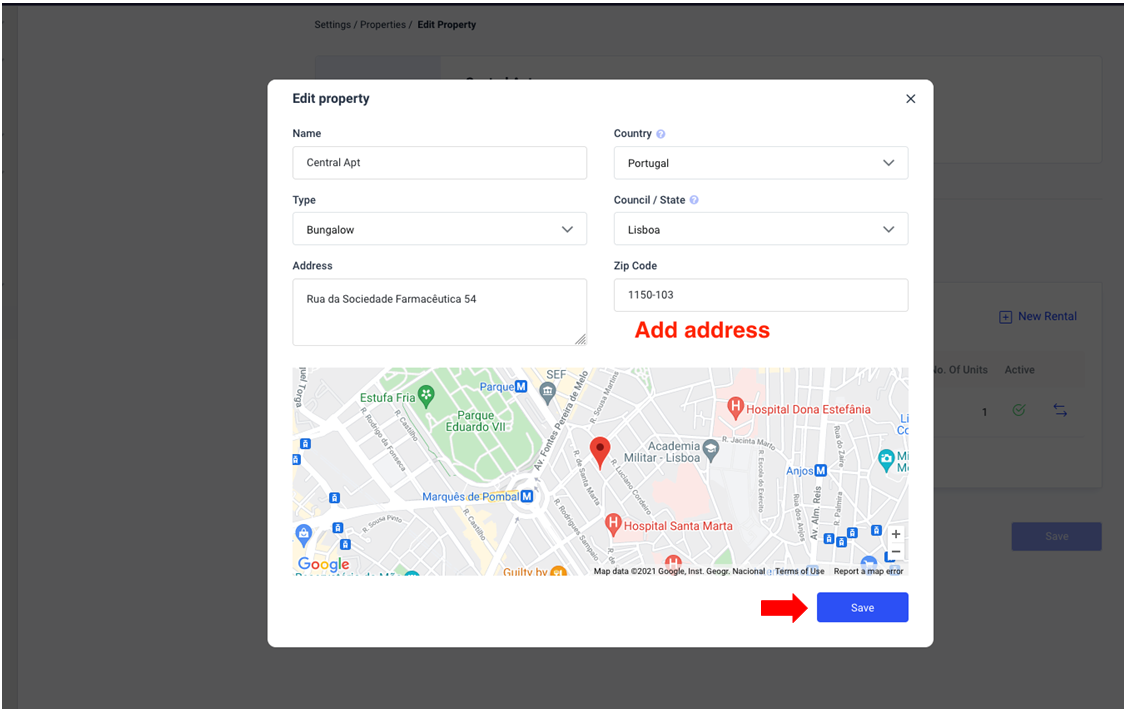 Once the change is saved in Talkguest, head over to your PriceLabs dashboard and click the "Add/Reconnect listings" button to reconnect your accounts and update the location information in PriceLabs! Reimporting your listings will only update the listing titles and location information in PriceLabs, it will not overwrite any of your existing pricing or customizations.