How to remove listings from PriceLabs?
To remove a listing(s) from your PriceLabs dashboard, first turn off sync for that listing and then head to the
Manage Listings
page from the Dynamic Pricing menu.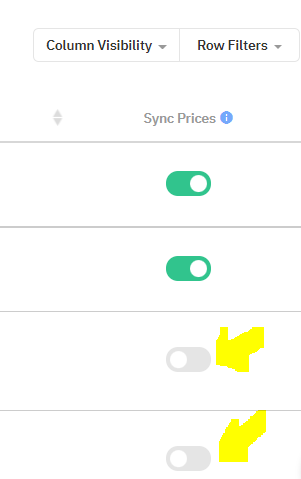 Once you're on the
Manage Listings
page you have two options if you want to remove a listing:
Option 1:
If the listing is still in your Property Management System or OTA/channel, but you don't want to sync prices or don't want it to show up in PriceLabs, un-check the box in the "Show Listing" column. This way, the listing won't show up on your dashboard but also won't get re-imported to your PriceLabs account if you have to add new listing or re-integrate for any reason. Simply check the "Show Listing" box if you want the listing to reappear on your dashboard.
Option 2.
If you have deleted the listing in your PMS or OTA,
click the check box on the left side of the page and then click "Bulk Actions" on the top bar that will appear to remove the listings.
Related Articles

Getting Started with PriceLabs - A Comprehensive Guide

Welcome to PriceLabs! This article has a step by step guide on understanding PriceLabs, our products, setting up your account and understanding pricing. Every step has links to articles which explain the concept/step in detail. These articles cover ...

Importing or adding new listings

Have you recently added new listings in your PMS but aren't seeing them on your PriceLabs dashboard? This is because we don't fetch listings from your PMS, unless you tell us and authorize us to do so. Click the big grey button on your PriceLabs ...

PriceLabs API

Why use PriceLabs API? Our API allows customers to receive prices from PriceLabs & edit settings in PriceLabs for the listings that are actively syncing to other channels/PMS. Some of our customers use our API to read our recommended rates and: ...

Misplaced Listings

Did you temporarily misplace a listing or two after using the sort or hide function? We can help you find it! Lost listings can generally be found one of two ways: First, check to make sure your listing hasn't been hidden by going to the Manage ...

Trainings on How to Use PriceLabs and Get the Best Out of it!

Every week, we do PriceLabs training sessions during office hours where we cover how to use PriceLabs and best practices! These trainings are held in English, Spanish, French, and Portuguese. We run two levels of training sessions. You can find the ...