How to Integrate PriceLabs with Mews
When actively syncing, PriceLabs can send rates and min-stays for single and multi-unit Mews listings for dates up to one year out.
Integrating Mews with your PriceLabs account is simple and can be done by following these simple steps:
Step 1.
Log in to your Mews account and head to the Marketplace from the main page. Scroll through to find PriceLabs (we should be in the categories "New and noteworthy" or "Revenue management" if you can't find us) and click "See more" on the PriceLabs panel.
Step 2.
Click the key icon to view and copy your access token
Step 3.
Then head back to PriceLabs, click the "Add your listings" or "Add/Reconnect listings" button, select Mews from the drop down, and paste in the token copied from the Mews Marketplace.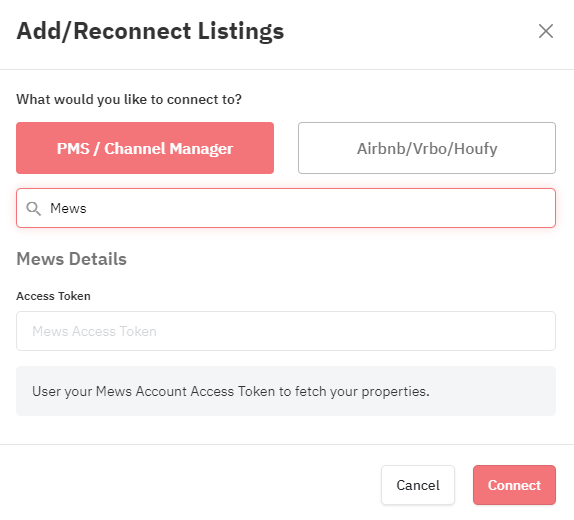 Click "Connect" and you should see your Mews listings on your PriceLabs dashboard! Click through our
Getting Started Guide
, or join one of our
Intro to PriceLabs Live Training Sessions
to get a good tour of the system. When you're happy with your rates, you can toggle the sync switches to the green on position and wait for our regular nightly sync, or press the Sync Now button to push your rates to Mews.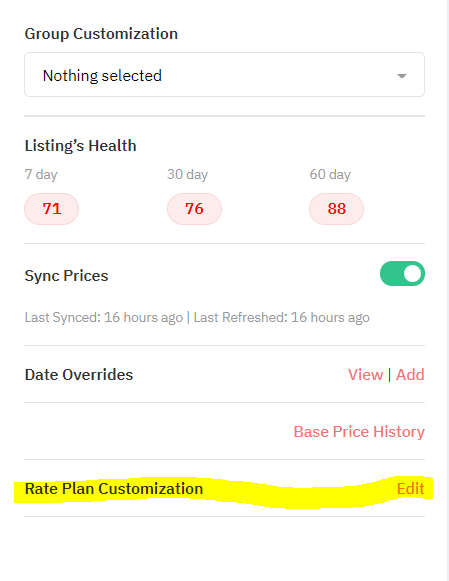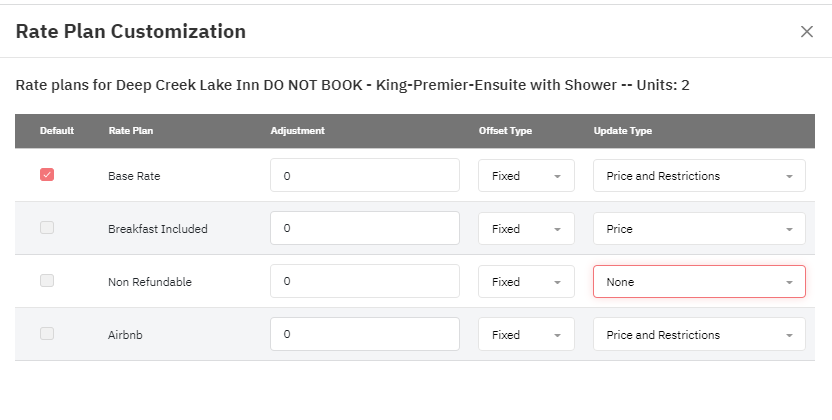 Please note that even though Mews integration does not support a Length of Stay (LOS) pricing adjustment via PriceLabs, you can achieve a similar effect using the aforementioned Rate plan adjustment.
To view your PriceLabs rates in Mews,
head to Reservations => Rates Management => Rates, click on your a rate plan then select Pricing, your PriceLabs rates will always appear under your Pricing table.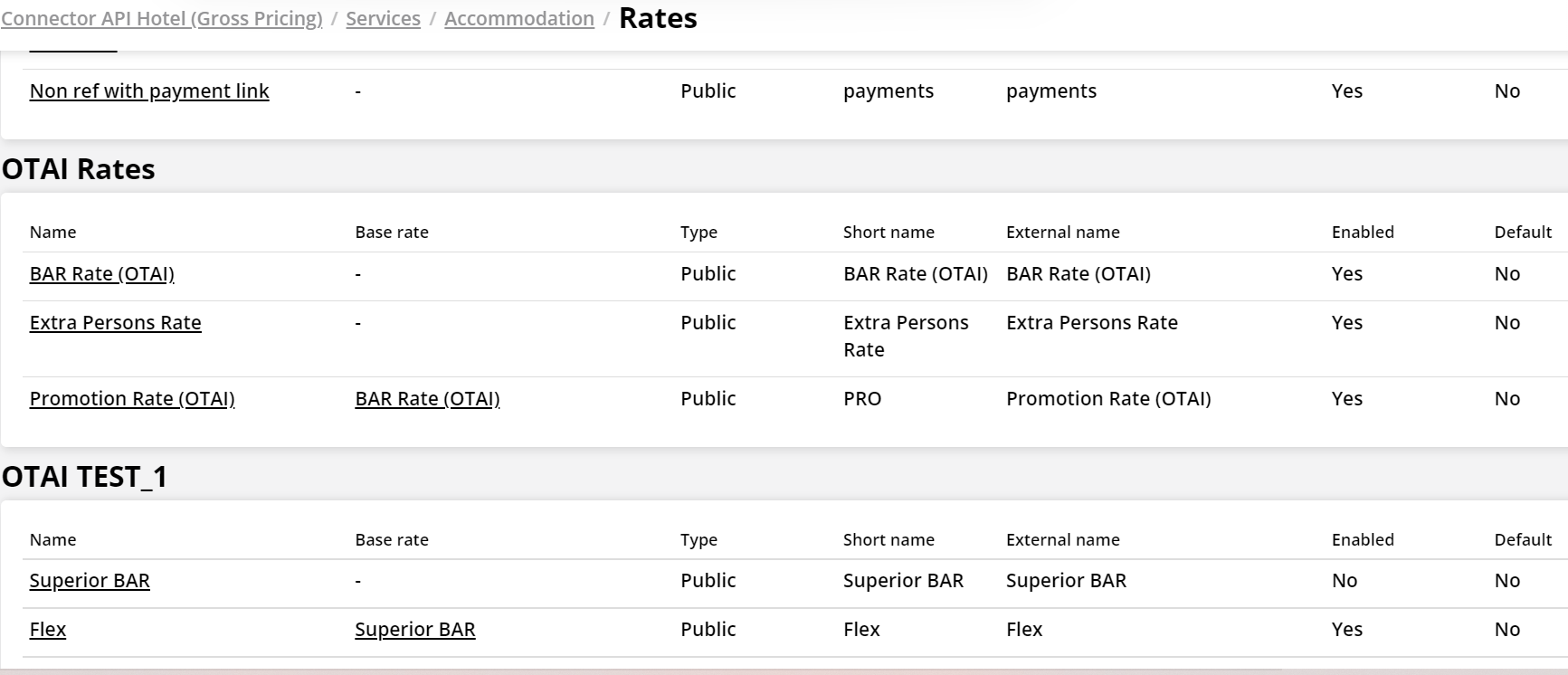 To view your PriceLabs min-stays in Mews go to Accommodation => Restrictions

Please note that we do not get bedroom count from Mews, hence you might see inaccurate data on Base Price Help or Neighborhood data filters. But you can easily set the correct BR count on PriceLabs, as shown
here
and it shall then work just as fine!
Related Articles

How to Integrate with Property Management Systems that use PriceLabs Dynamic Pricing API

About Integration If you are using a Property Management System (PMS) that uses PriceLabs Dynamic Pricing API to send prices, then integrating with PriceLabs is super easy. You are not required to enter any credentials during the integration process, ...

Getting Started with PriceLabs - A Comprehensive Guide

Welcome to PriceLabs! This article has a step by step guide on understanding PriceLabs, our products, setting up your account and understanding pricing. Every step has links to articles which explain the concept/step in detail. These articles cover ...

How to Integrate PriceLabs with Vrbo

If your VRBO is already connected to a PMS or Channel Manager, you will need to connect your PMS or Channel Manager to PriceLabs instead. The data flow will then be PriceLabs => PMS/Channel Manager => VRBO. When syncing with Vrbo or any of the other ...

How to Integrate PriceLabs with Estar Booking

When successfully syncing with Estar Booking, PriceLabs can update prices and minimum stay requirements for your listings for up to 540 days from today (see our article here on extending your pricing calendar beyond that point). Before connecting ...

How to Integrate PriceLabs with Sibo

Connecting PriceLabs to Sibo When successfully syncing rates to Sibo listings, PriceLabs can update daily rates and minimum stay requirements for dates up to 540 days from today (for more information on extending the pricing calendar for your ...