How to Integrate PriceLabs with BedLoop
When successfully syncing rates to BedLoop listings, PriceLabs can update daily rates and minimum stay requirements for dates up to 540 days from today
(for more information on extending the pricing calendar for your listings, see our article
here
).
Step 1: Before connecting PriceLabs to BedLoop, you'll need to reach out to BedLoop support to request PriceLabs access for your account and an API key you will use to connect.
Step 2: When you receive your API key from BedLoop, head over to your PriceLabs account and click the "Add your listings" button, select BedLoop from the dropdown and paste your API key in the space available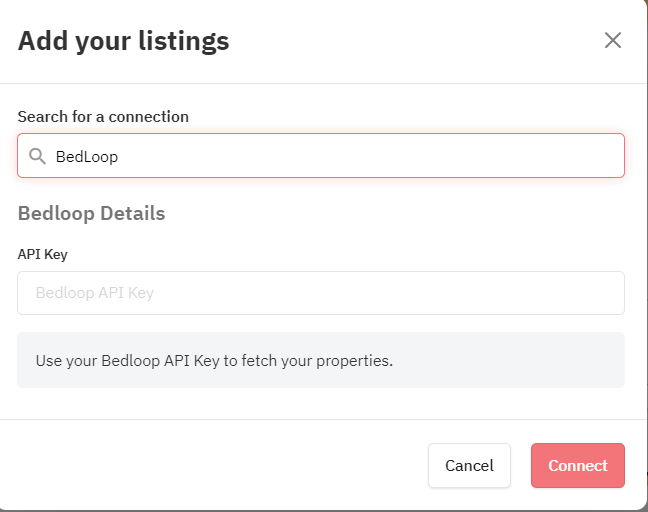 Click "Connect" and your BedLoop listings will appear on your PriceLabs dashboard.
Once your listings are imported, head over to our
Getting Started Guide
or join one of our
Intro to PriceLabs
webinars to get a good overview of the system, and start reviewing prices. When you're happy with the rates on your calendar you can toggle the sync switches on for your listings and press the Sync Now button (at the account, group or listing level) or wait for our regular nightly sync.
Once a sync happens, you'll be able to see your PriceLabs rates and minimum length of stay on your BedLoop rate editor calendar.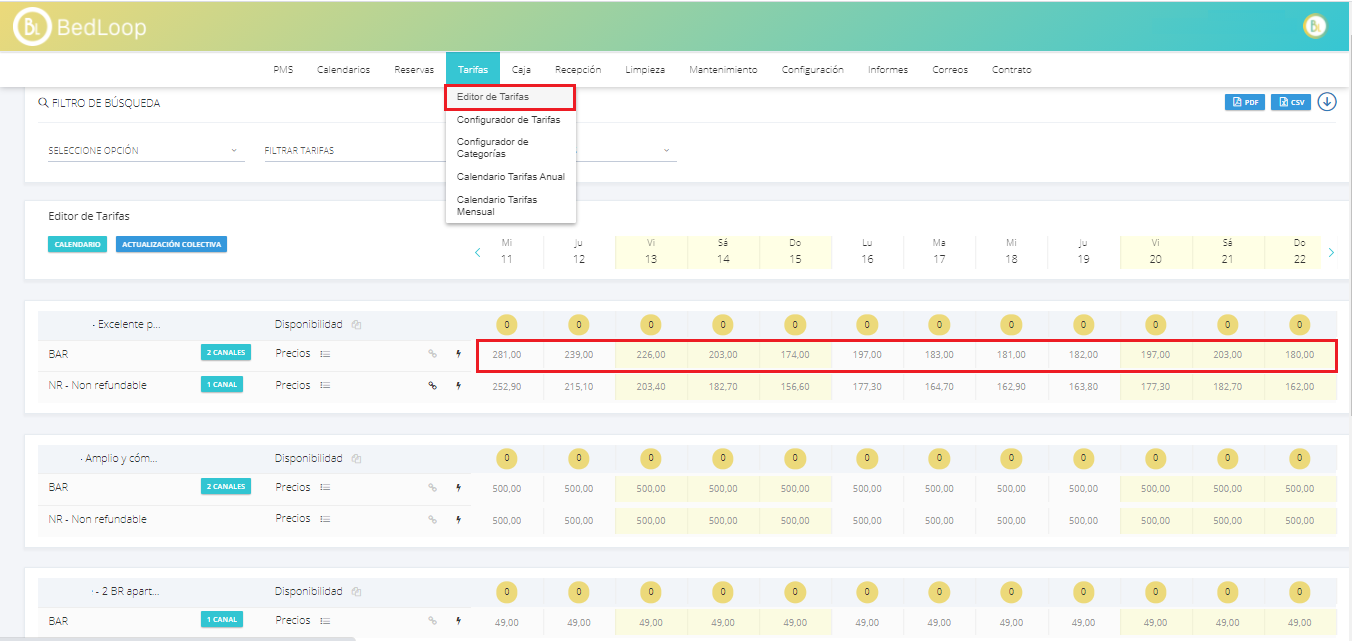 Related Articles

PriceLabs API

Why use PriceLabs API? Our API allows customers to receive prices from PriceLabs & edit settings in PriceLabs for the listings that are actively syncing to other channels/PMS. Some of our customers use our API to read our recommended rates and: ...

Trainings on How to Use PriceLabs and Get the Best Out of it!

Every week, we do PriceLabs training webinars where we cover how to use PriceLabs and best practices! These webinars are held in English, Spanish, French, and Portuguese. We run two levels of training webinars. You can find the timings and ...

How to Integrate PriceLabs with Estar Booking

When successfully syncing with Estar Booking, PriceLabs can update prices and minimum stay requirements for your listings for up to 540 days from today (see our article here on extending your pricing calendar beyond that point). Before connecting ...

How to Integrate PriceLabs with Hostify

While actively syncing PriceLabs can send daily rates and minimum stay requirements to Hostify listings for dates up to 540 days from today (for more on extending your pricing calendar see our article here). Connecting to Hostify Step 1. To connect ...

How to Integrate PriceLabs with Kigo

When successfully syncing, PriceLabs can send only dynamic rates to Kigo listings for up to 540 days from today (see our article here for more information on extending your pricing calendar). Minimum stays can not be updated by PriceLabs for Kigo ...