When actively syncing with Barefoot, PriceLabs can send rates to your listings for dates up to 540 days from today

(for more on extending your pricing calendar, see our article
here
).

Please reach out to Barefoot support at
support@barefoot.com
and ask them to enable PriceLabs for your account.
Tip
: Be sure to include your company name so they know which account to enable it for.
Add Price Class 'Pricelabs'

Head over to your Barefoot account and click on 'Catalog' from the top menu

Click on 'Price Classes' under 'Configure Package' menu


Click on 'Add New'


Enter Price Class Name as 'Pricelabs' and click OK


Adding '1 day' price in price table

Head over to Property Information page in your Barefoot Account and select 'Pricelabs' Price Class in the dropdown and click on Update.

In the same Property Information page in your Barefoot Account and click on 'Price Table
'


Click on the '+' sign:


Enter '1' and click on OK:


Enter an initial price and click OK


The above step will create a column for '1' day price in the table as shown below:
Updating Lat/Long for your listing in Barefoot

Click on 'Portal Amenities' in the Property Information page:


Enter Longitude and Latitude for your property and click on Update.

Extending Calendar in Barefoot

Please check and verify if the calendar in your Barefoot account is extended as per your requirement. You can do so by going to Settings=>Partner Settings=>Select 'PriceLabs' in Partner dropdown=>Select Dates=>Click 'Edit'=>Update 'Date end'=>Click 'Save'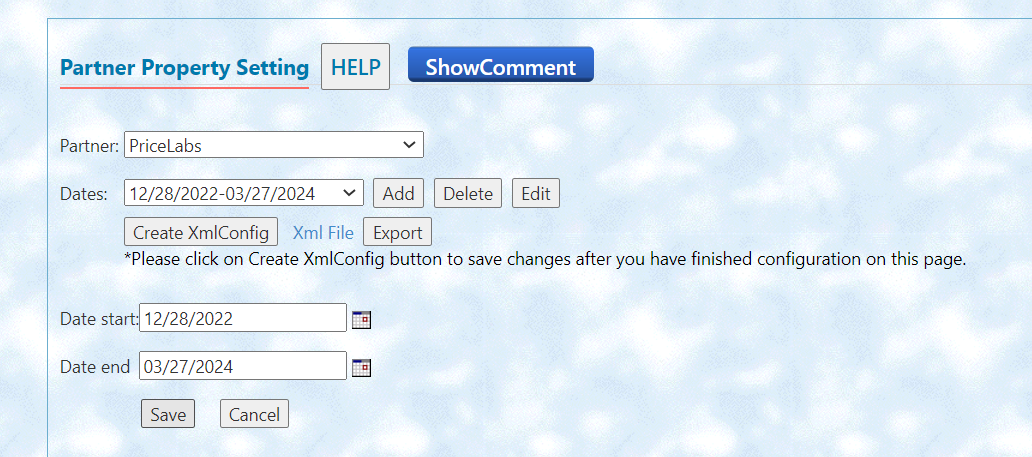 Integrating Barefoot with your PriceLabs account is simple and can be done by following these simple steps:
1. Once you have your Barefoot "Company Name" handy, head over to your PriceLabs account, click the "Add your listings" or "Add/Reconnect listings" button, select Barefoot from the drop down.

2. Enter your Barefoot "Company Name" and click on 'Connect'.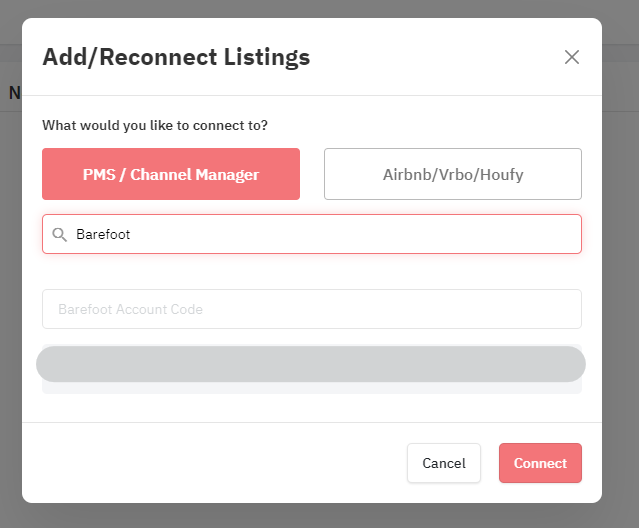 You should see your Barefoot listings on your PriceLabs dashboard!

It is mandatory to set base price for your Barefoot listings after they are imported in your PriceLabs account. If not set, the rates for your listing will not be synced successfully.

Please follow the below steps to set the base price for your listing:
1. Click on 'Review Prices' for the listing.


2.
You would be prompted to enter a base price for the listing. Kindly enter the same and click on 'Add Base Rate'. This message will be shown only if there is no base price for your listing.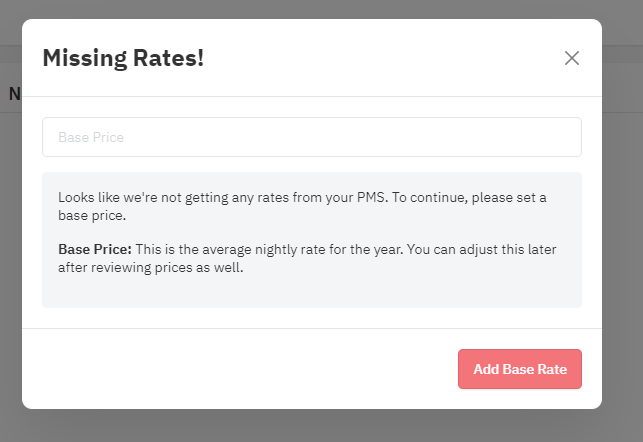 After the above step, please wait for a couple of minutes before you click on 'Save & Refresh'. During this time, we will create price periods in your Barefoot account. This process is carried out only once when an account is connected for the first time. We suggest that you check your Barefoot account and verify if there are unique price periods created for each day for the next 2 years. There should not be any duplicate price periods.
Once the price periods are created, please go ahead and click on 'Save & Refresh'
3. After the above step, you should be able to enable sync for your Barefoot listings successfully.

Click through our
Getting Started Guide
, or join one of our
Intro to PriceLabs Live Training Sessions
to get a good tour of the system. When you're happy with your rates, you can toggle the sync switches to the green on position and wait for our regular nightly sync, or press the Sync Now button to push your rates to Barefoot.
Setting up your property's name

In order to set your property's name and to be able to import it in PriceLabs, kindly go to your Barefoot Account=>Go to your Property=>Portal Amenities=>Scroll down to find 'Property Title' and enter the property's name in the text box provided. The same name would be imported for the property in your PriceLabs account.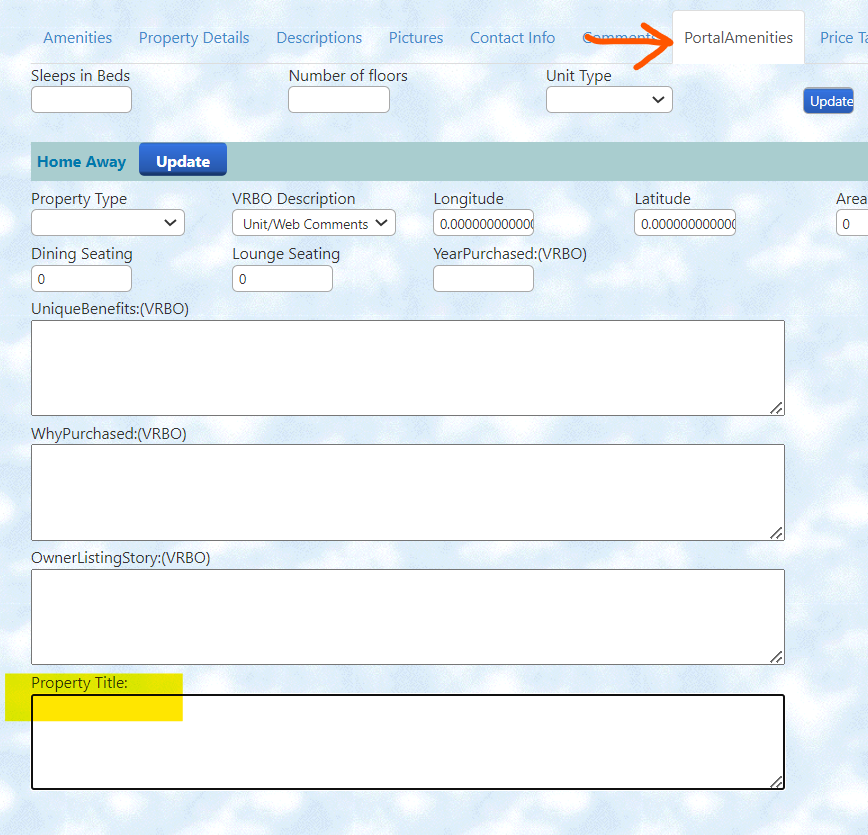 Adding New properties to PriceLabs

If you are trying to enable and connect newer properties to your PriceLabs account, please ensure that you configure them for PriceLabs in Barefoot by going to Settings=>Partner Settings=>Search your property=>Select property and select PriceLabs and period in dropdown and click on Save.

Now you may proceed to re-import your listings on PriceLabs.