When successfully syncing, PriceLabs can send dynamic rates, minimum stays and check-in/check-out restrictions to Apaleo listings for up to 365 days from today
.
Setting up Rate Plans in Apaleo

Before importing your Apaleo properties in PriceLabs, please note the below configurations that would be required in order to correctly import the rates and availability for your Apaleo properties.

Ensure that you have set up a base rate plan as we can only import base rate plans from Apaleo. We cannot import derived rate plans from Apaleo as Apaleo does not allow us to update derived rate plans. If you do not have a base rate plan, please create one by clicking on New Rate Plan in Apaleo: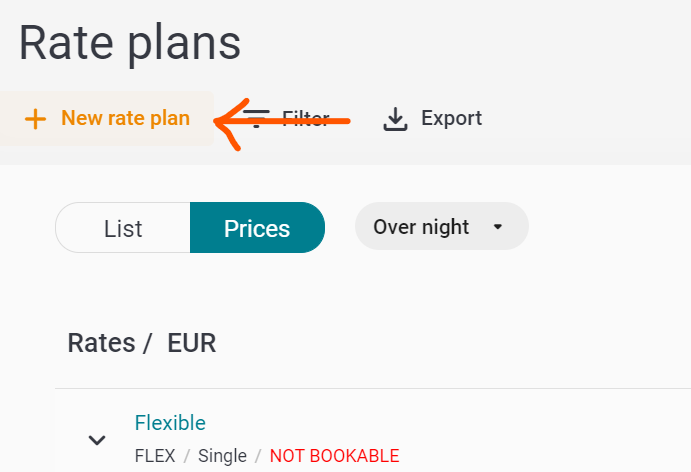 Please make sure that the right unit group is assigned to the rate plan along with the time slice as 'Over Night'. We do not support 'Day Use'.

Add Booking Periods for your rate plan

Add a base price for the rate plan by going to Prices=>Select Over night=>Click on the 3 dots=>Prices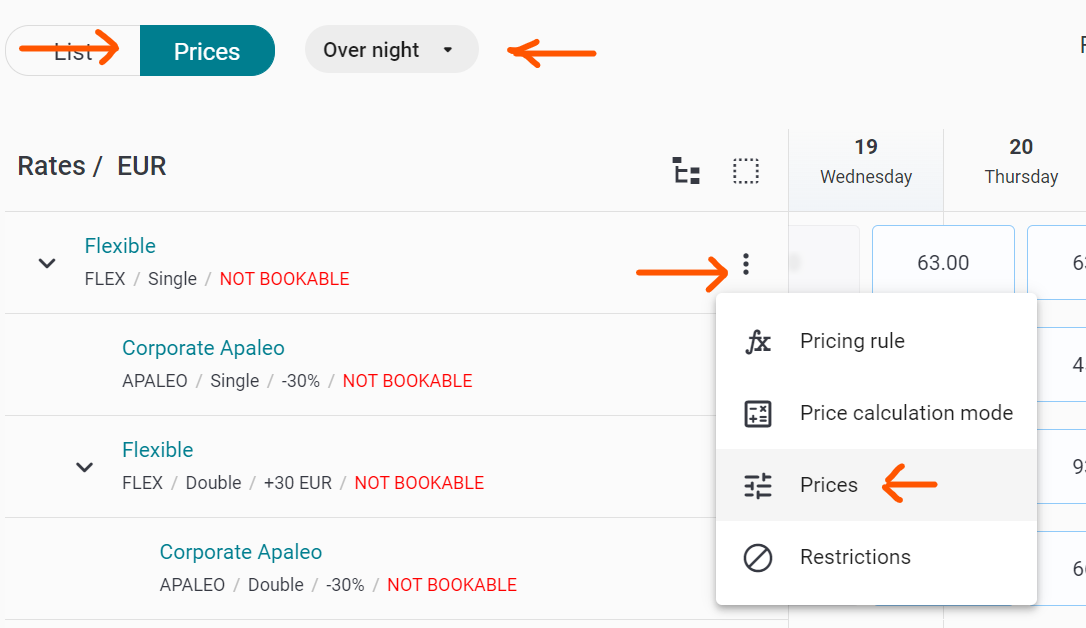 Enter the Start and End date, select 'Set Single Price' from the dropdown and set the base price of your choice and click on Apply.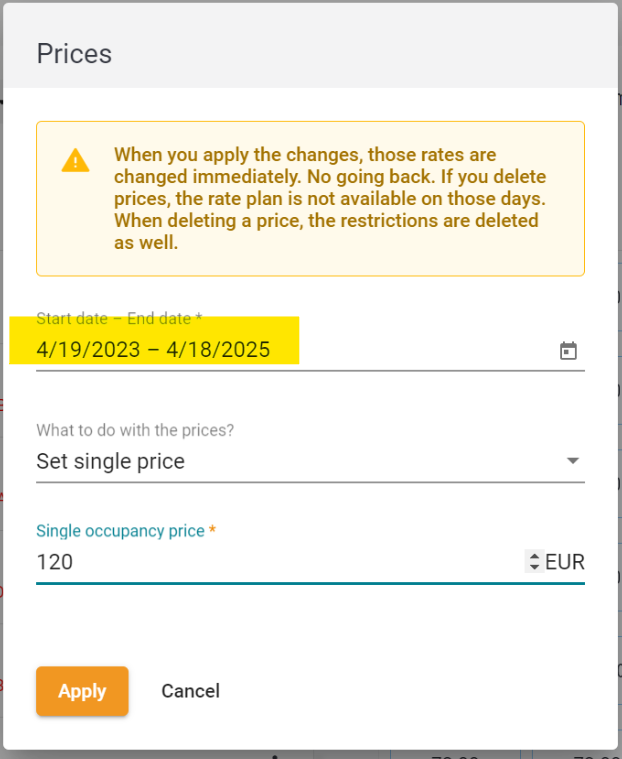 Kindly note that you may define a longer period in Apaleo but we can update only 1 year of rates from the current date.

Now you may proceed to import your Apaleo properties in your PriceLabs account.

Please note that listings under 1 account in Apaleo cannot be split into multiple PriceLabs account
In order to connect your PriceLabs account to your Apaleo account, log in to your PriceLabs account, click on the " Add your listings" button on your PriceLabs dashboard, select 'Apaleo' from the drop-down menu:
Click on "Connect with Apaleo". You will then be redirected to Apaleo website for authorization. Once you authorize,
you should then be redirected to PriceLabs and be able to review your properties and their prices.

Kindly note that only "Over night" rates and only base rate plans can be updated by PriceLabs. Also, only 'Bedroom' type units can be synced with Apaleo.


Please note that even though Apaleo integration does not support Length of Stay (LOS) pricing adjustment via PriceLabs, you can achieve a similar effect using the aforementioned Rate plan adjustment.
Kindly refer to the attached onboarding guide for more information.