The Events/Holidays feature allows you to stay informed about significant occasions in their hyperlocal market, providing insights into upcoming events, holidays, and high-demand dates. This also includes the average prices set for each of these dates.
What are Events?

Any occasions or happenings that induce demand (e.g. Formula 1 Race, Taylor Swift concert, etc.)

What are Holidays?

Festivities happening from all over the world (e.g. Christmas, Thanksgiving, Diwali, Eid, etc.)

What are High Demand dates?

Any days or dates wherein we're picking up more demand in your market (e.g. Weekends)

How to access this feature?

The
Events/Holidays
feature needs to be enabled from the backend. Please email us at
support@pricelabs.co
to enable it for your account.
You can access this page from both the
Pricing Calendar
and the
Multi Calendar
-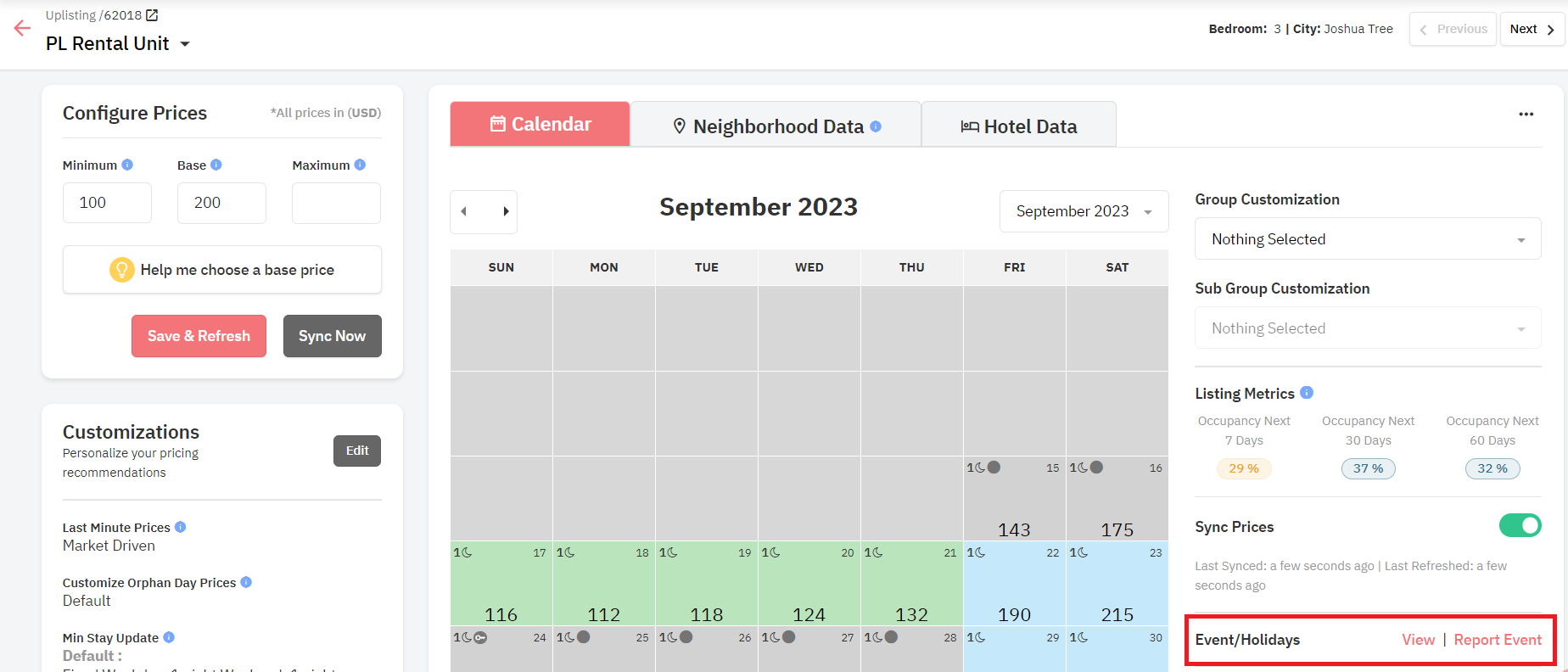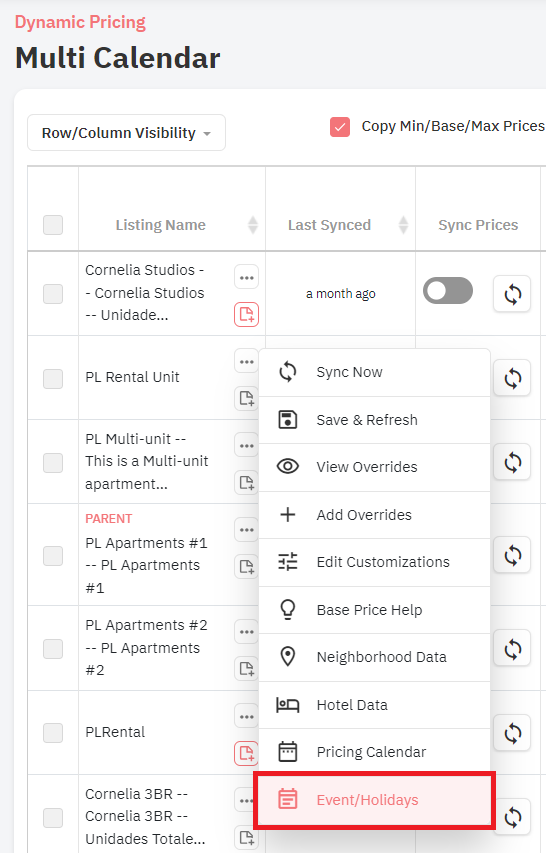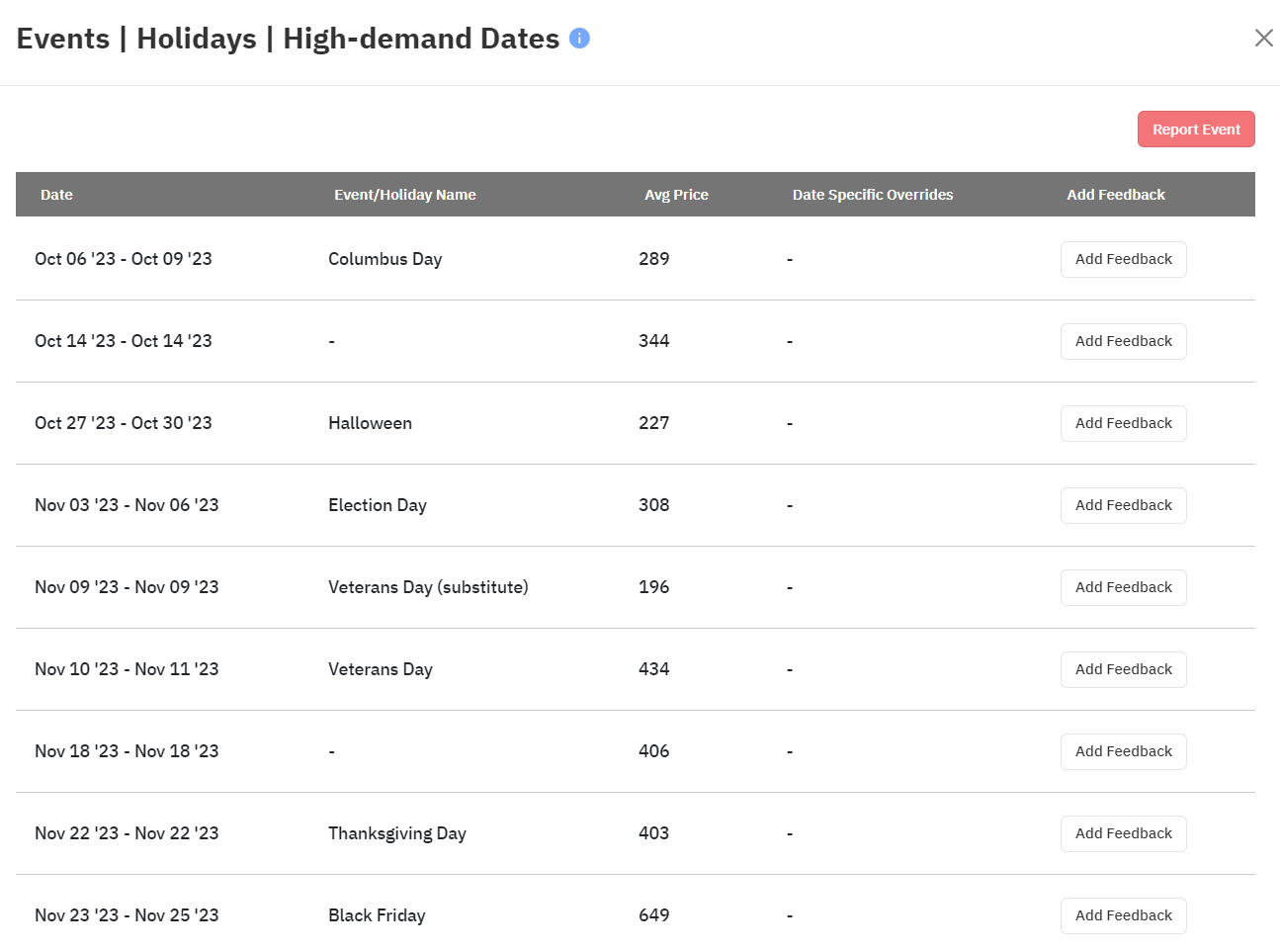 Aside from viewing these data, you can also add your feedback and our events team will review your suggestions, and add them if applicable.
How to Report an Event?
Aside from viewing events and holidays, you can also report an event that may have been missed. Just click on the "Report Event" button then add the details of the event. Once submitted, our team will review the data before adding it to the list.