Creating an Account and Importing Listings
We've designed PriceLabs to be a fairly intuitive platform to get you comfortable with dynamic pricing. That said, we do not want you to spend any time during your one month free trial trying to understand how things work - we'd rather have you get done with this quickly so that you can get back to what matters the most - your guests!

So if you're new to PriceLabs, follow the steps below to get started.

Step 1: Create an account with PriceLabs or log in to your dashboard by going to

hello.pricelabs.co

.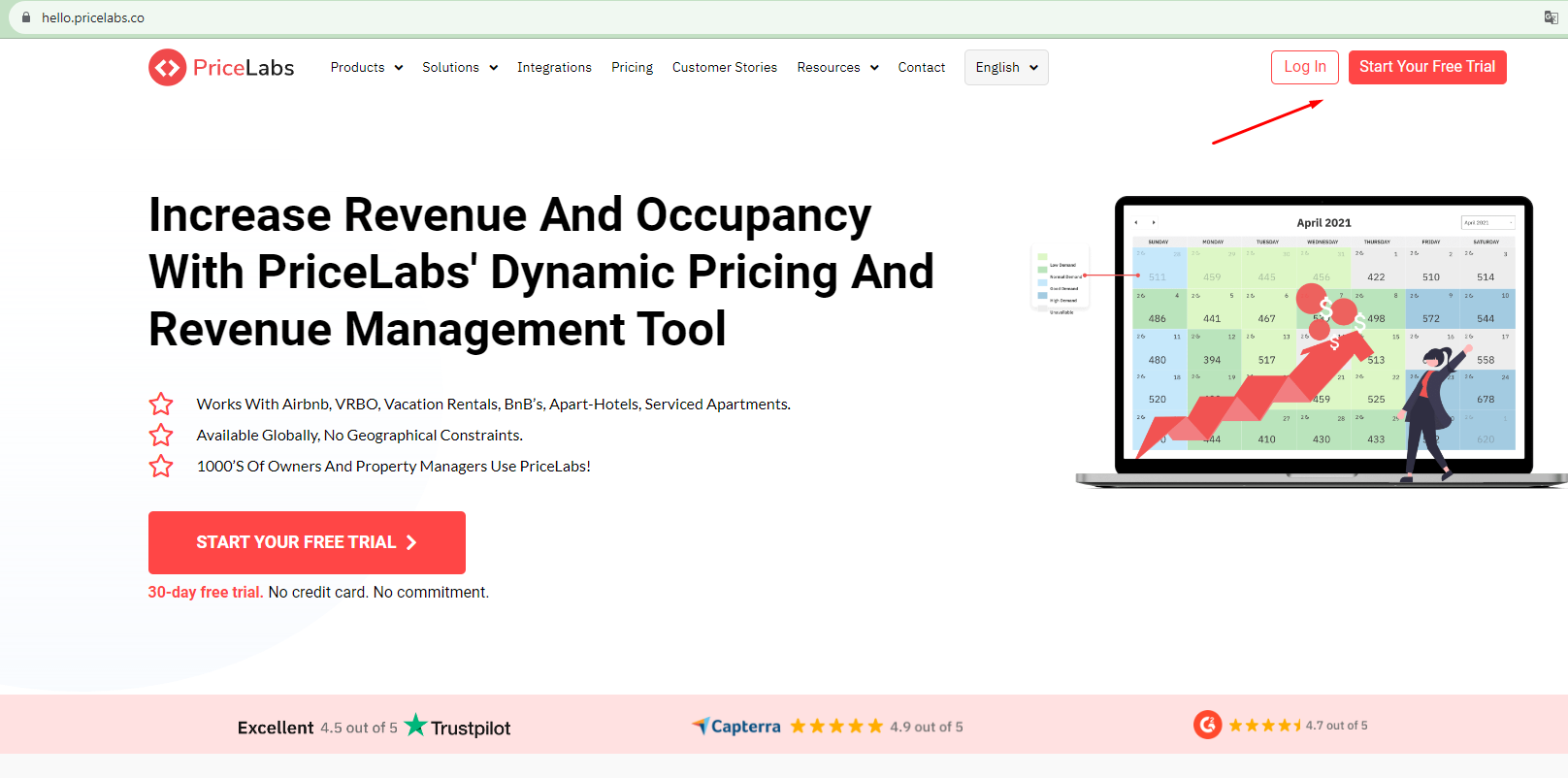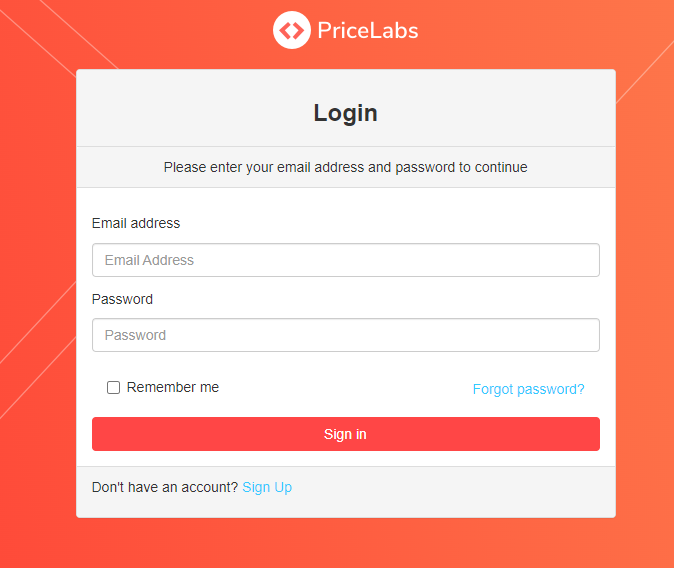 Step 2: Import your listings to PriceLabs. Once you log-in to your PriceLabs account for the first time, you will see a red "Add your listings" button in the center of the screen. In other pages like the Pricing Dashboard, you'll see a gray button on the top right that says "Add/Reconnect Listings"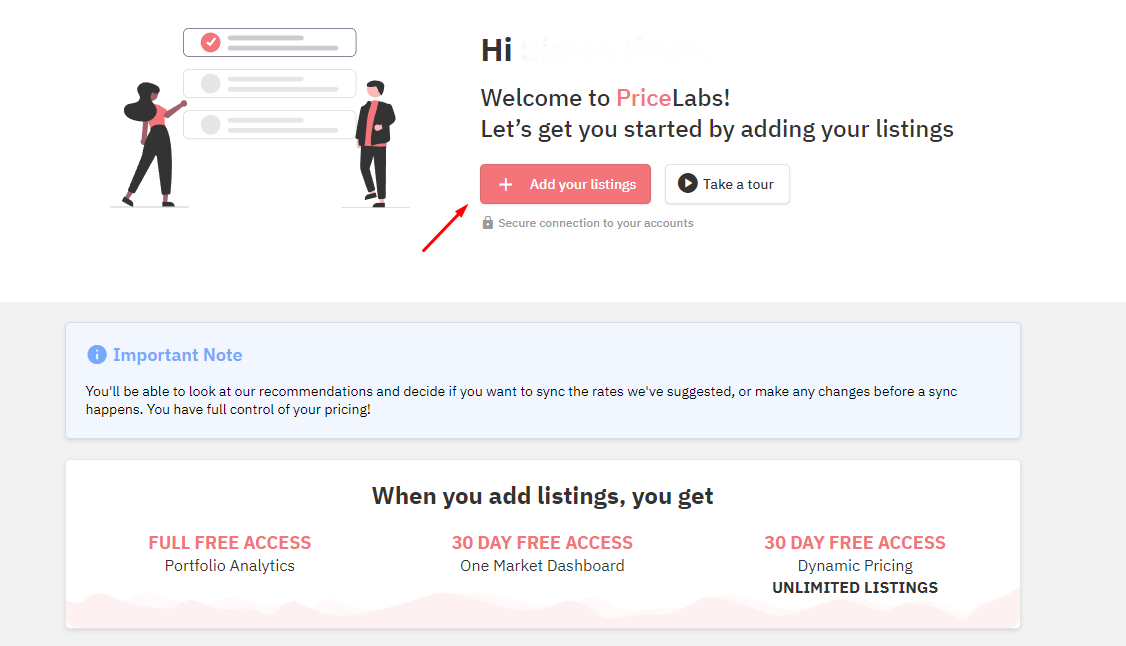 The button opens a popup that has different channels (e.g., Airbnb), channel managers (e.g., Hospitable), and property management systems (e.g., iGMS, Guesty, etc.) that we integrate with. Once you select your channel/PMS and enter the correct credentials, the properties will be imported into the associated account.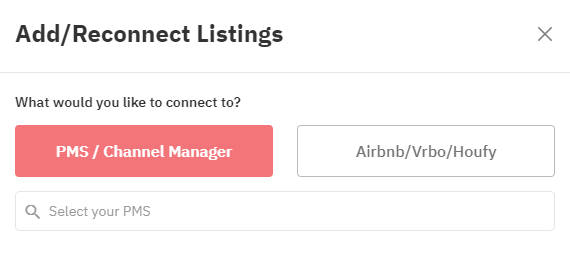 You can import listings from as many accounts as you want.




You can import listings from multiple channels/PMS.




Pro tip: Learn how you can manage the same property listed in multiple places

here

.

Your

Pricing Dashboard

will show your imported properties from all the different accounts. You will notice multiple columns on your dashboard, as well as a

search

field that you can use to quickly find the listing you want to look at - very useful if you manage dozens or hundreds of listings!


Step 4: Review, adjust and sync prices. Now comes the fun part! Click on the "Review Prices" button towards the right on your dashboard to see our recommended prices for your listing. Read

Understanding the Pricing Calendar

to learn more.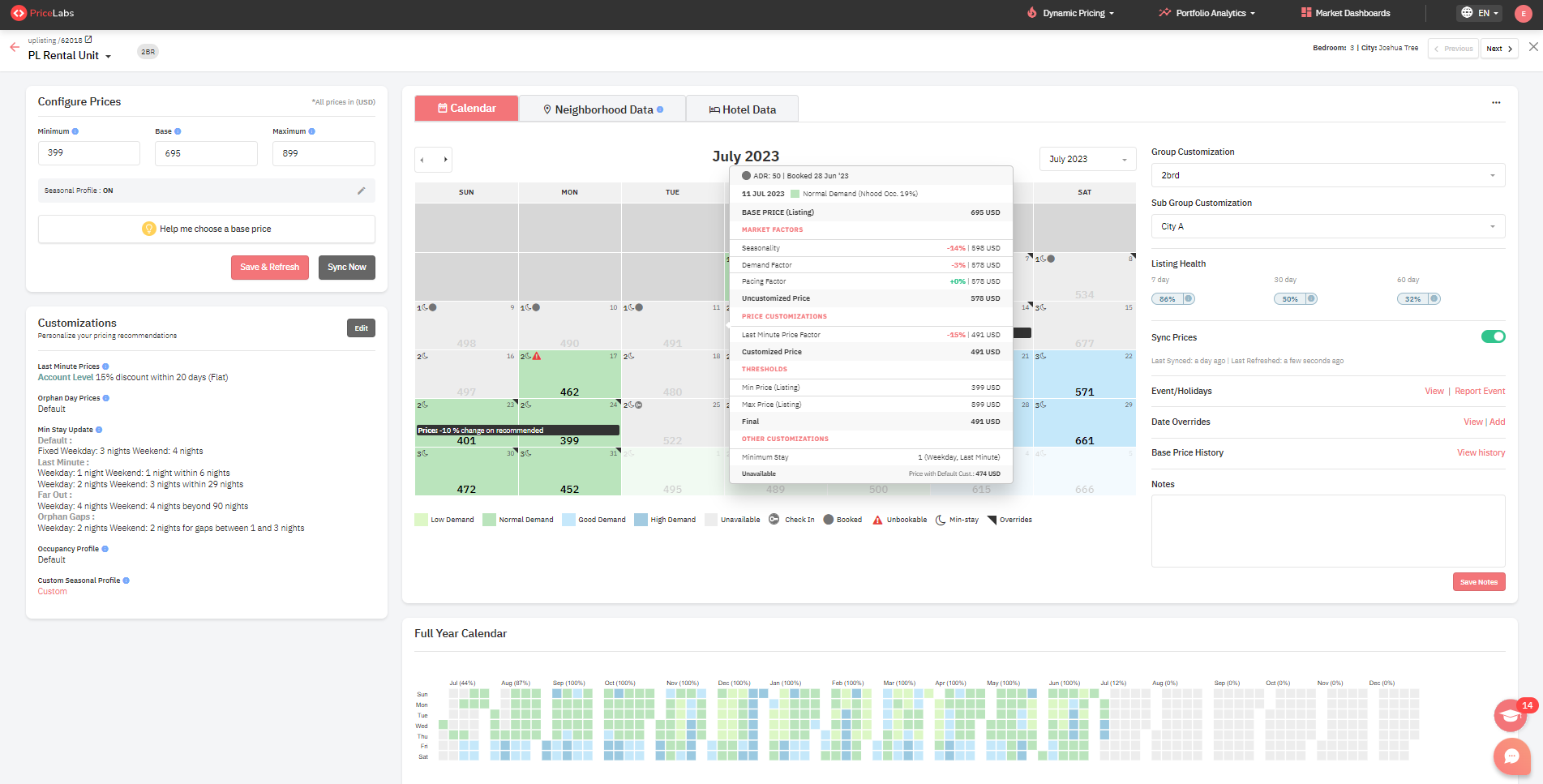 Free Trial & Billing:
You get a one month free trial once you have imported your listings - no credit card needed!
Once you have explored PriceLabs and find the value with more bookings and saved hours, you can add your billing information on your
Billing page
to continue using PriceLabs beyond the trial period. You get billed depending on how many listings you synced with PriceLabs during that billing cycle (for example, if you have five listings but synced only 1 listing, we will only charge you for that 1 listing). You can use the calculator on the
pricing plans page
to estimate how much your monthly charge would come to. You can find more details and a full explanation of our
billing policy here
.
Related Articles

Getting Started with PriceLabs - A Comprehensive Guide

Welcome to PriceLabs! This article has a step by step guide on understanding PriceLabs, our products, setting up your account and understanding pricing. Every step has links to articles which explain the concept/step in detail. These articles cover ...

Understanding the Manage Listings Page

The Manage Listings page lets you easily modify and oversee your listings from one convenient location. You can map or un-map your listings, hide them from view, permanently delete them, or update them in bulk. Read on to understand the various ...

Understanding the Pricing Calendar

The calendar shows recommended prices for each available night in the future. You might notice that each day has a different price - and this is the magic of dynamic pricing! In general, the prices fluctuate around the base price (either calculated ...

Setting Dynamic Minimum Stay Restrictions in PriceLabs

Before we get started, users should know that Minimum Stay Restrictions are used to control how long a booking should be on certain dates. These settings should be used with a knowledge of your market, and the kind of bookings you want to get. Please ...

Using Account/Group Customizations and Overrides to Manage Multiple Listings

Having multiple listings can be tedious to manage one by one. Thus, PriceLabs allows managing customizations and creating date-specific overrides on the Account and Group-Level making managing multiple listings at once quick and easy. Account-Level ...