In PriceLabs, one of the goals of automation is to simplify and speed up the process of your pricing and revenue management tasks. One way to do this is by setting up rules like "Extra Person Fee." 🧑🏻‍🤝‍👩🏼

What is an "Extra Person Fee"?
👉🏼 In the hotel and rental business, there is a base number of guests; if the number of guests exceeds that number, the property manager/owner charges an extra fee for each person over the limit.

There are two options available in PriceLabs when "Extra Person Fee" is set;

"Fixed" means that you'll be charging

a specific fixed amount

for every extra person.
Example: 70 USD after 3 Guests


"Percent" means for that every extra person, you'll be charging a

percentage (%) based on the recommended rate

.
Example: You set 10% after 8 guests - If the nightly rate recommendation for tonight is $217, then your OTA will apply a $22 (rounding off from $21.70) extra person fee after every 8 guests.
Assuming your total guest is 10 people, then they will be charged an extra $44 ($22 x 2 extra people)



Note: The extra person fee in % will be calculated for the check-in day only since we don't send different extra person fees for each day. If this does not apply to you, you may need to choose a flat pricing option.

Extra Person Fee - feature availability
While we want this to be supported by all our PMS and OTA, currently, we only have them for the below list;

Interaction Booking Manager
How to set them in PriceLabs?
On the Pricing Dashboard, click the "Review Prices" of the listing you want to set up.

Next is the "Edit" of the Customization box.

On the floating page, you'd see the "Extra Person Fee" & then toggle ON the feature.

Click "Save Changes" when you're finished, and then click "Sync now" if you want to immediately apply the changes. If you do not click "Sync Now," the changes to your syncing listing will be loaded during the nightly system update.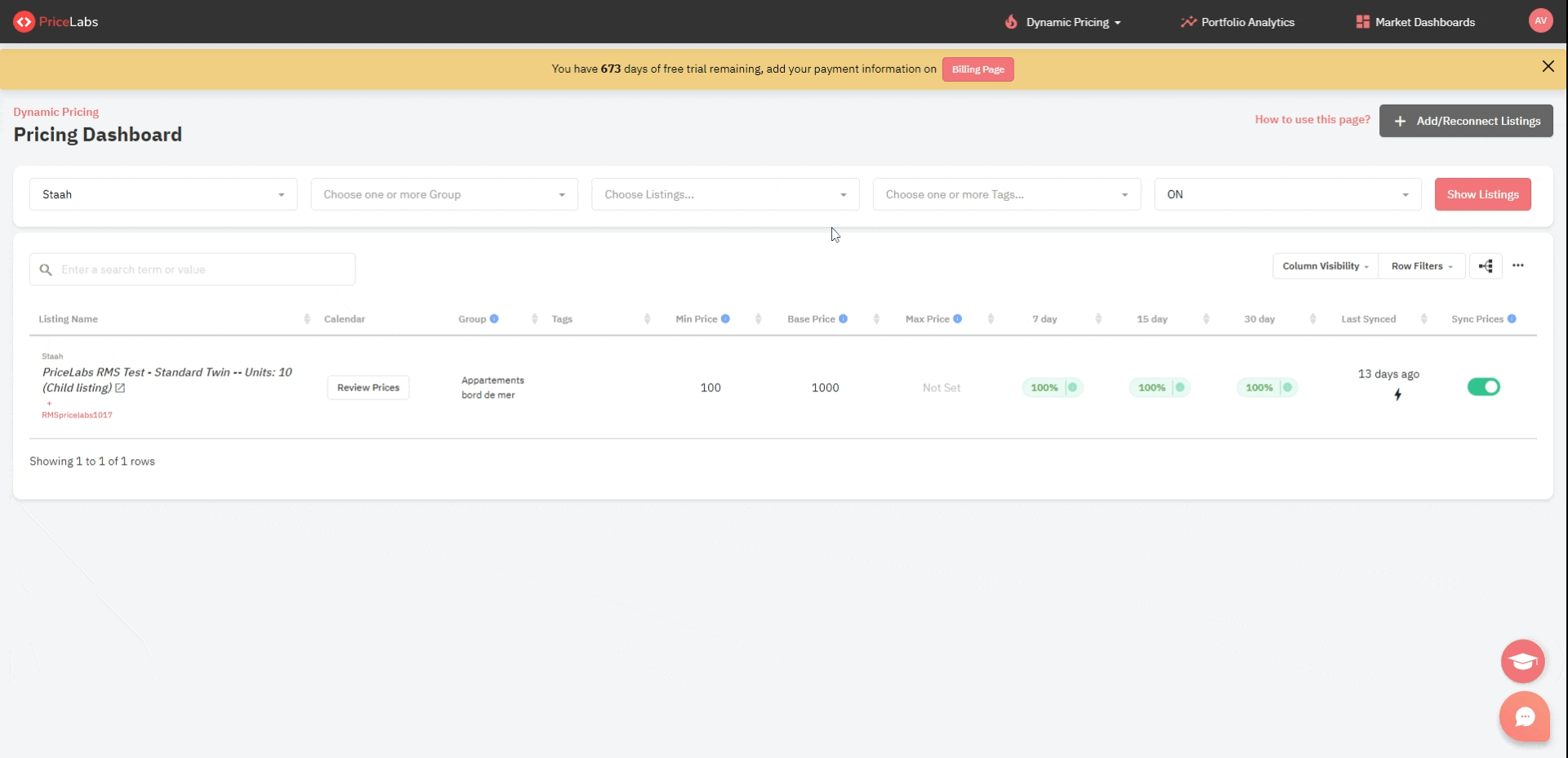 1) "If I have a fixed $ fee, the fixed $ amount will be added per extra guest per night of the booking?"
Answer: Yes

2) "What if my PMS or OTA is not listed above?"
Answer: Please set it up on your PMS or your listing channel.

Reminder: It's important to keep in mind that the nightly rates given by the system may vary if you've made any pricing adjustments outside of PriceLabs.

The details on the above table may change at any time, as we will be updating for more PMSs in the coming months.
If you don't see your PMS on the list o would like to confirm the information - please reach out to us at
support@pricelabs.co