Introducing the groundbreaking "Smart Presets" feature, a solution designed to alleviate the complexities of optimizing your listings. With a multitude of customizations available within the system, the process can be overwhelming for property owners and managers. Smart Presets addresses this challenge by offering tailored customizations based on property type and dynamic pricing comfort levels. This innovative tool streamlines the customization process, allowing users to effortlessly enhance their listings.
Smart Presets offer customizations tips to help configure different property types and preferences. This not only saves time but also provides a competitive edge through informed decision-making.

For the initial setup, once you add your listings to PriceLabs, the Smart Presets pop up message will appear and allow you to choose your property type and whether you've tried dynamic pricing previously.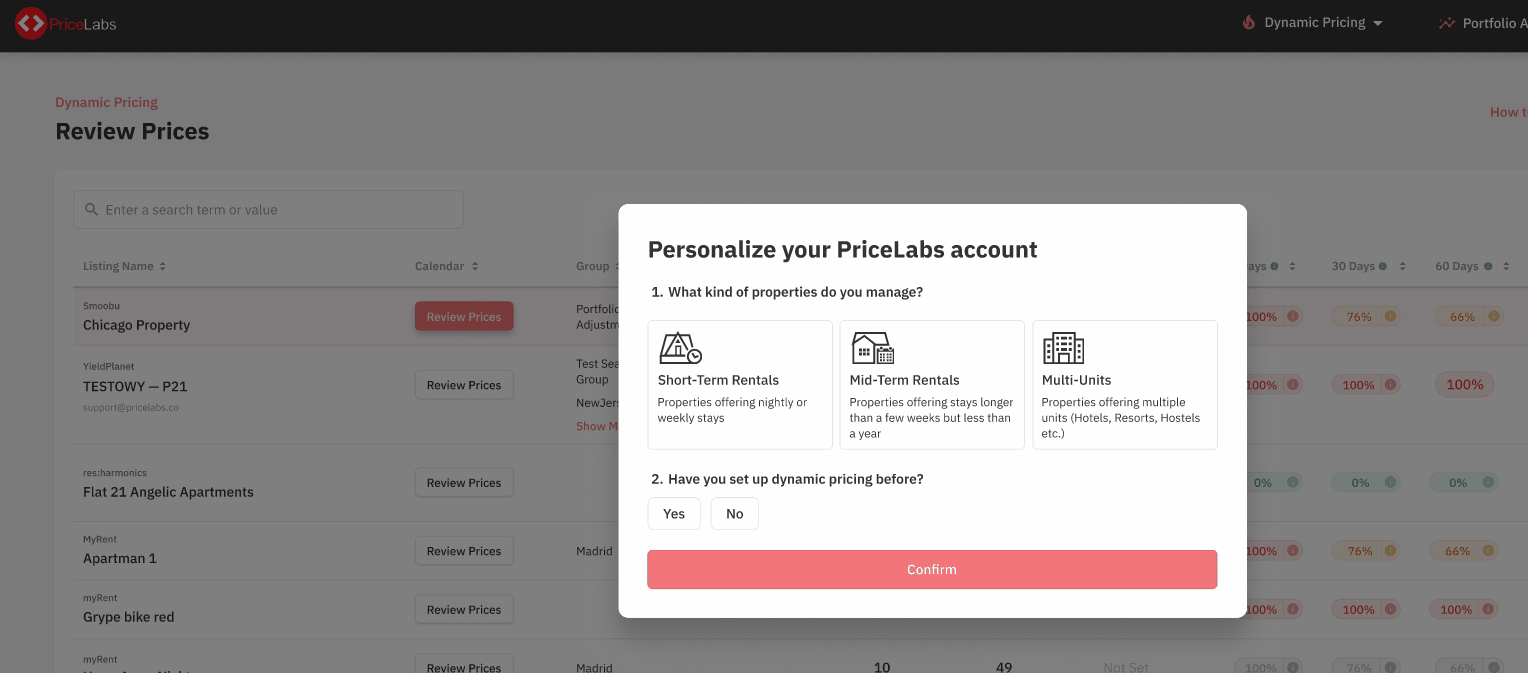 To access the
Smart Presets
, just g
o to any of your preferred level of Customizations, then click the "
Smart Presets
" tab. From here you'll see the list of suggested customizations we have with your selected preferences.
And to give you a better idea on how you can utilize the suggested customizations, just hover your mouse on the

button.