Before getting started make sure the listings you are trying to connect are LIVE and bookable on Airbnb. Listings that are snoozed, have no availability, or have just been created can not be imported into PriceLabs.

Step 1: Log into PriceLabs and click on Add/reconnect Listings button.

Step 2: Click on "Airbnb/VRBO/Houfy" and then select Airbnb from the dropdown. Choose iGMS as shown below and then click on "proceed with iGMS ":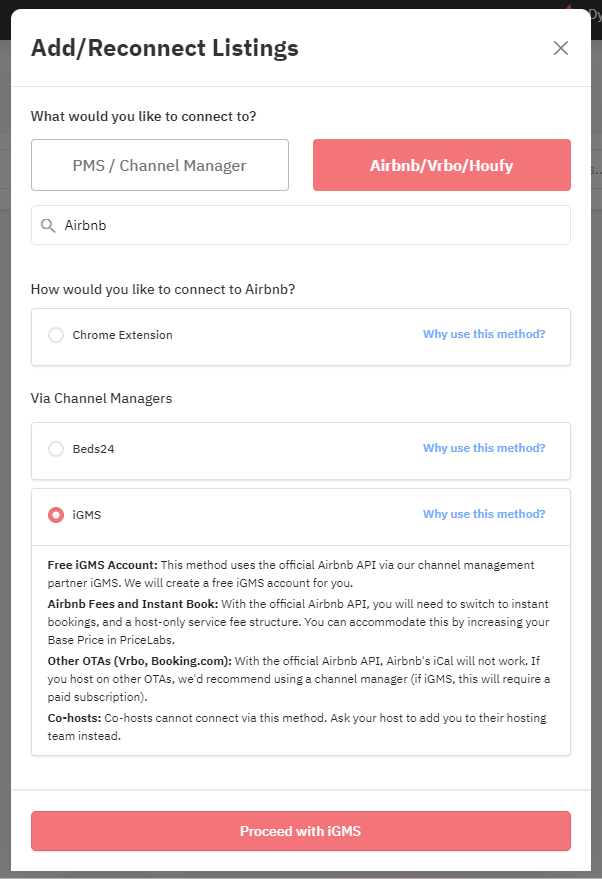 Step 3: Upon clicking on "proceed with iGMS", a window pops up, with the details about the iGMS connection steps, as shown below. Once you have read through it, click on "continue with iGMS":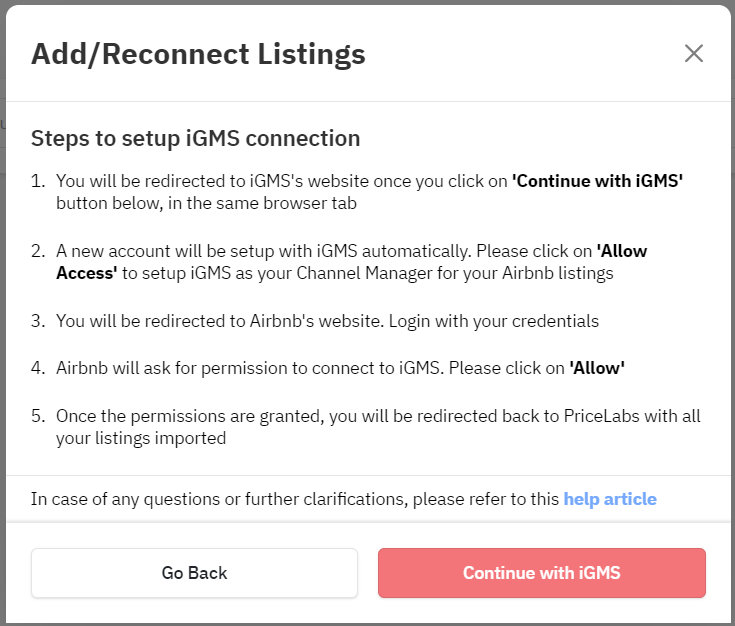 At this stage, if you do not already have an iGMS account, we will create one for you. Credentials to this iGMS account will be sent to you via email.

Step 4: After clicking on "continue with iGMS", it will redirect you to the iGMS page, there, click on "connect Airbnb account":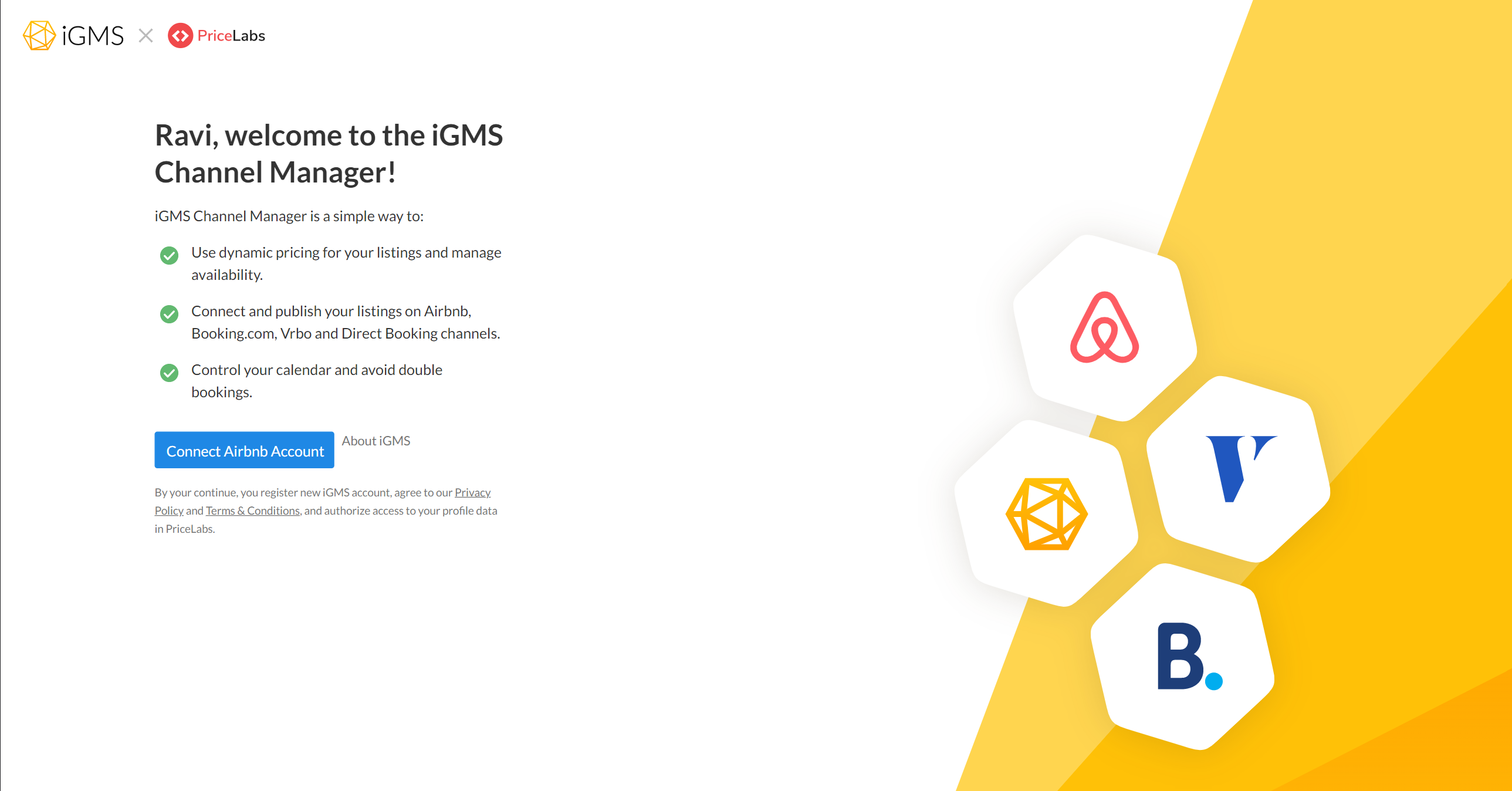 Step 4: Click on allow access on the screen below: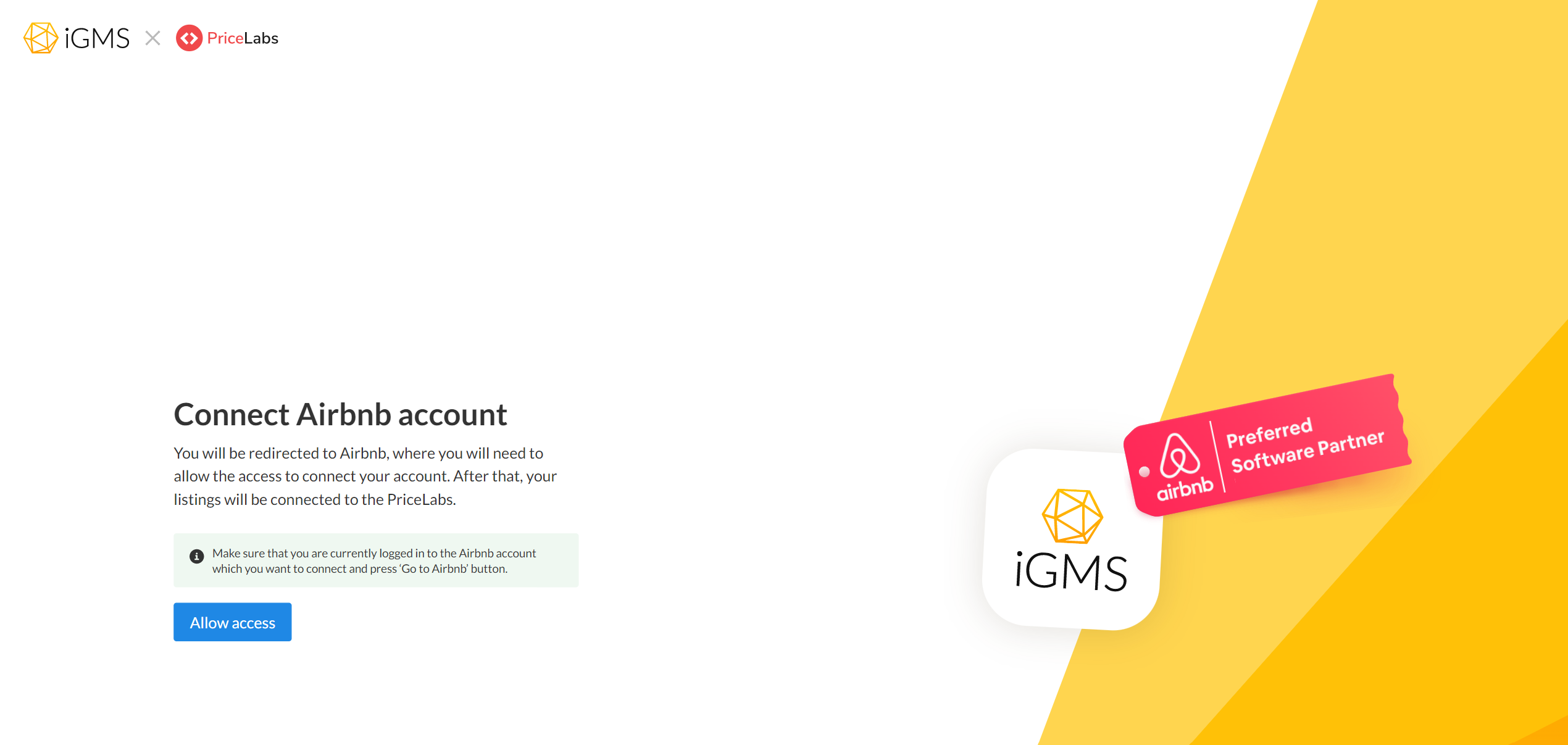 Step 5: After allowing access, you will be presented with the below screen. You can choose to allow or deny access.

If allowed, you will be redirected to our PriceLabs page where you can see your listings added, or you might see an error message, if the listings are already added in some other listings.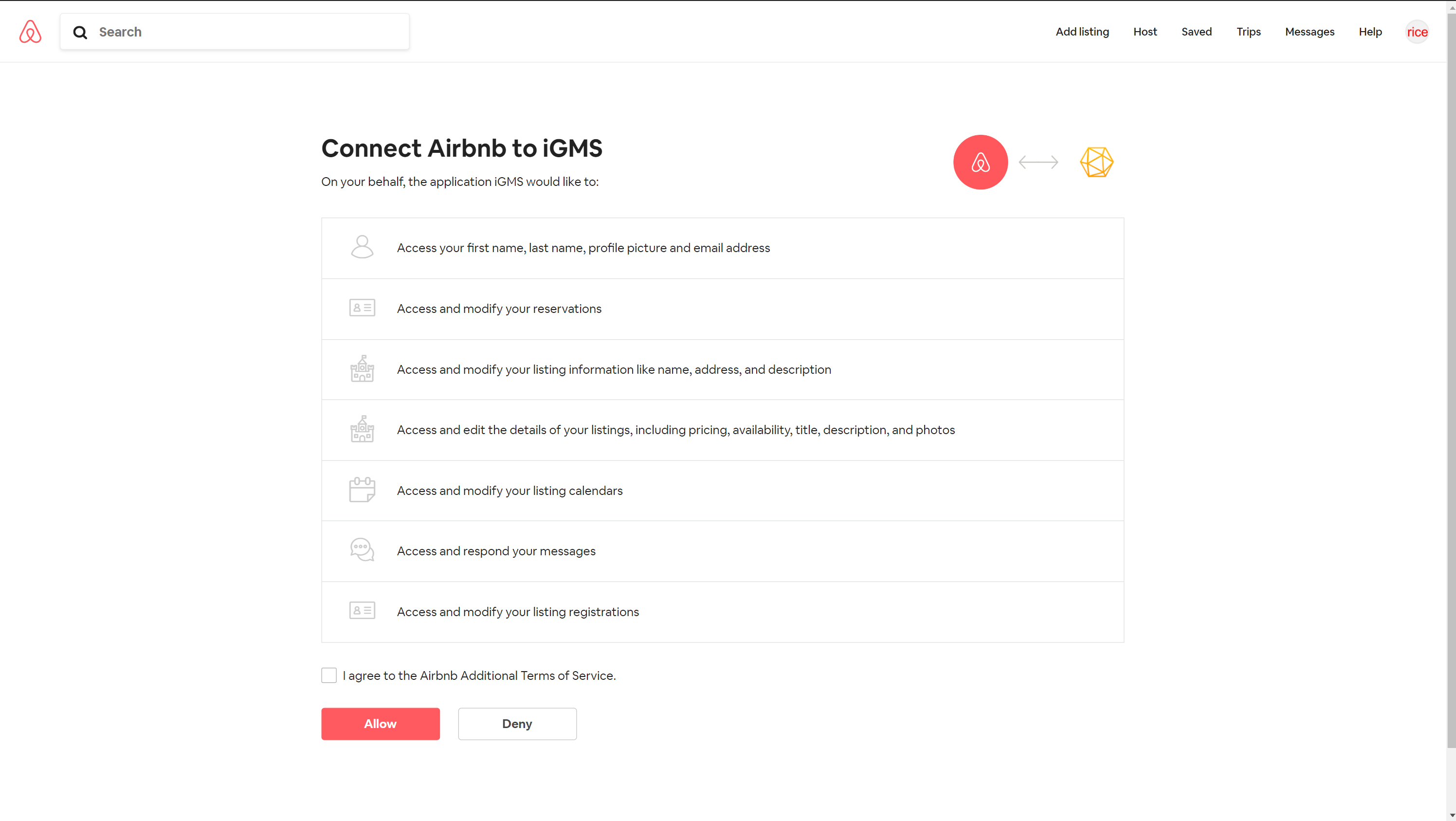 Airbnb integration FAQs

Having challenges with your Airbnb connection or unsure why some of the things are not working? Our team has put together a useful set of
FAQs to help you troubleshoot
.
Using PriceLabs for Airbnb and Vrbo